Just when we thought that the worst of the COVID-19 pandemic was over, the second wave of the virus hit the nation. According to some recent reports from the Indian Finance Ministry, key market players have been playing the game safe – perhaps as a cautionary measure against the previous year's disastrous financial situation, coupled with the sudden economic crisis.
The economy may not exactly be in fine shape right now, but experts think the second wave of COVID-19 will not have the same disastrous effect on the economy as the first. Many economists and researchers have predicted that India will soon bounce back, and we can expect a growth of 7% in the coming years.
Major Sectors Affected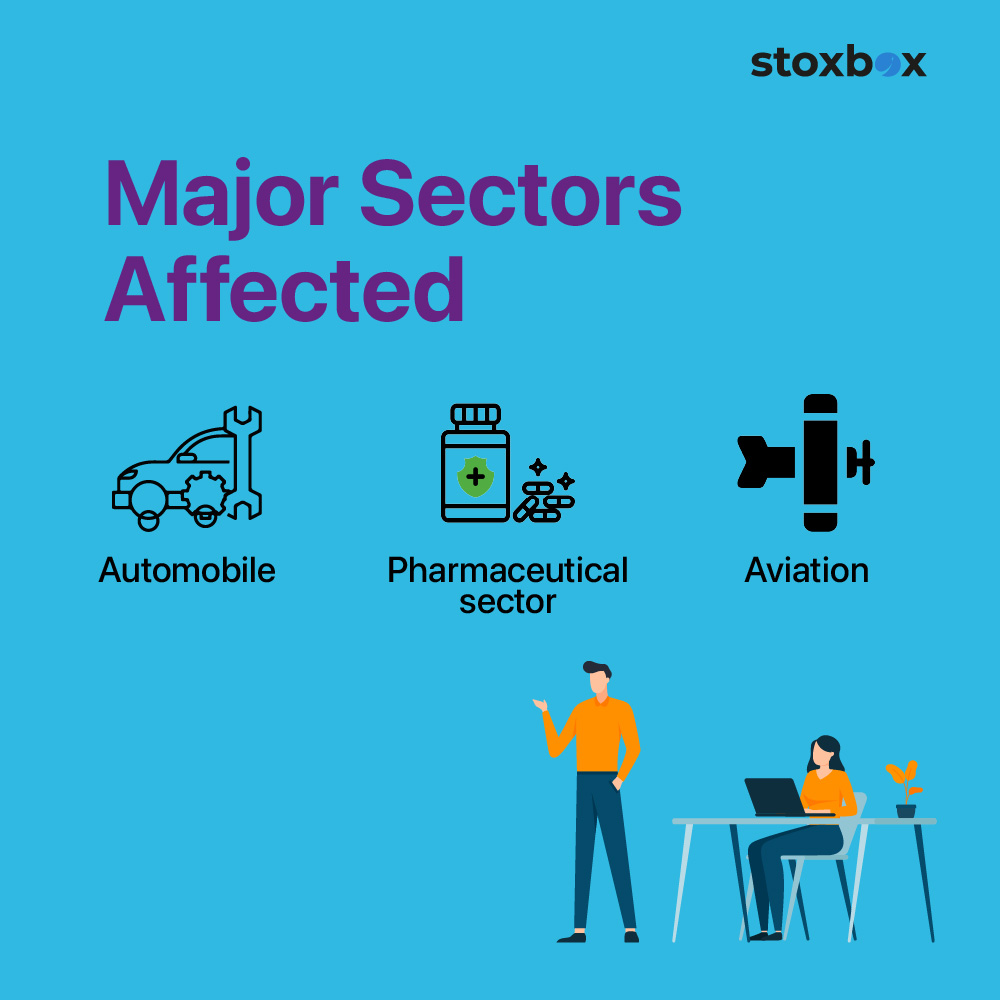 The virus has had an adverse impact across all countries and industries. However, COVID-19's impact has been felt more in some sectors as compared to others. A few of them are:
Aviation
The aviation industry is one of the worst affected in the wake of the Covid-19 pandemic. The revival that began after the first wave was nipped in the bud by the second wave.
A report states that daily passenger demand dropped by 13 percent in March 2021 compared to February 2021. Though there are lockdowns imposed in many states across the country, there are no curbs on flight operations.
As per the report, some recovery is expected by the end of December 2021, but travel demands will remain low until international travelers are permitted to travel again.
Automobiles
The pandemic has had a staggering impact on the automobile sector as well. Disruptions were felt both on the supply and demand side. Lockdown restrictions across states have forced car dealerships to close down, halting sales.  Automobiles are non-essentials, and their sale depends on the consumer sentiment. Consumers are unlikely to spend on non-essential, luxury items like automobiles in the current situation.
Maruti has shut down its factories in Haryana to make oxygen available for medical needs.  MG, Toyota, Honda, and Hero Motocorp have also stopped production.
Maruti saw a 7% decline in sales in April 2021 compared to March 2021. Sales for Tata Motors were down by 15.4%, and for Kia India, the dip was 15.6% for the same duration.
Pharmaceutical Sector
The Indian pharmaceuticals market has witnessed a rebound in April. The sales in April 2021 grew at a rate of 51.5 per cent as compared to April 2020. This growth can be attributed to the low base of last year and the rising demand for Covid-19 drugs. Anti-infectives have also seen a massive growth of 134 per cent.
During the recent lockdown, the Maharashtra government allowed pharmaceutical units to remain operational at full capacity, as medicines are the need of the hour.
Maharashtra is a hub of pharma manufacturing; the operations are not likely to see any disruption. State governments are coming up with more explicit rules than last time; this gives hope to the pharma industry that operations can continue smoothly.
Impact on the Market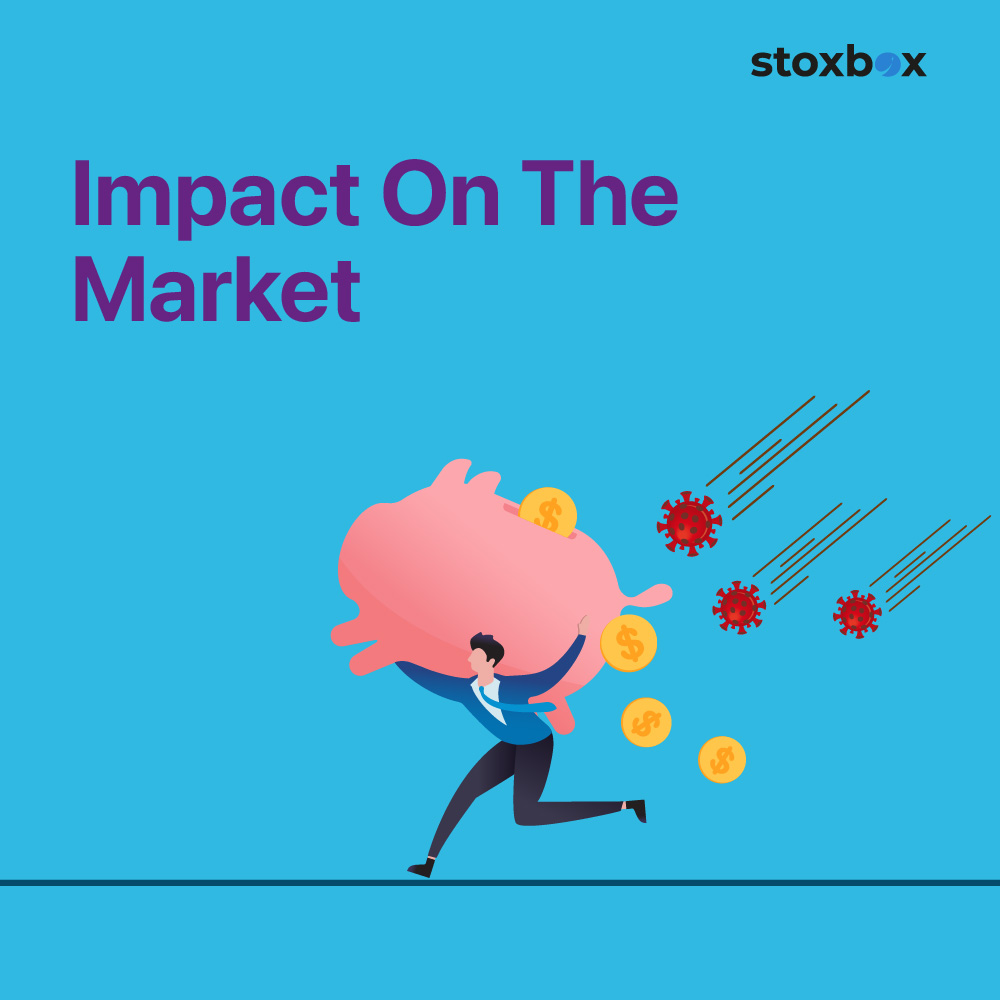 One would expect the market to be jittery owing to the exponentially rising number of Covid numbers in India in the second wave; however, this is not the case.
Global markets have been performing well, which has given confidence to the Indian investors too. Fund managers seemed to have learned their lesson from last year when the markets bounced back after bottoming out in March 2020. We are unlikely to see aggressive selling like last year. Individual investors are also unlikely to indulge in panic selling.
The government's decision not to announce a nationwide lockdown has inspired confidence to invest in stock markets.  When the government had announced a nationwide lockdown in March 2020, the NIFTY 50 saw a correction of 13% in a day. A year later, the stocks have seen a remarkable bounce-back.
The vaccination drive that has now widened to include all adults has also boosted market confidence. The market sentiment is optimistic as a considerable proportion of the population will get vaccinated in the coming few months. As observed in other countries, the vaccination drive is likely to result in the economy looking up and travel and tourism resuming.
Impact on Individual Investors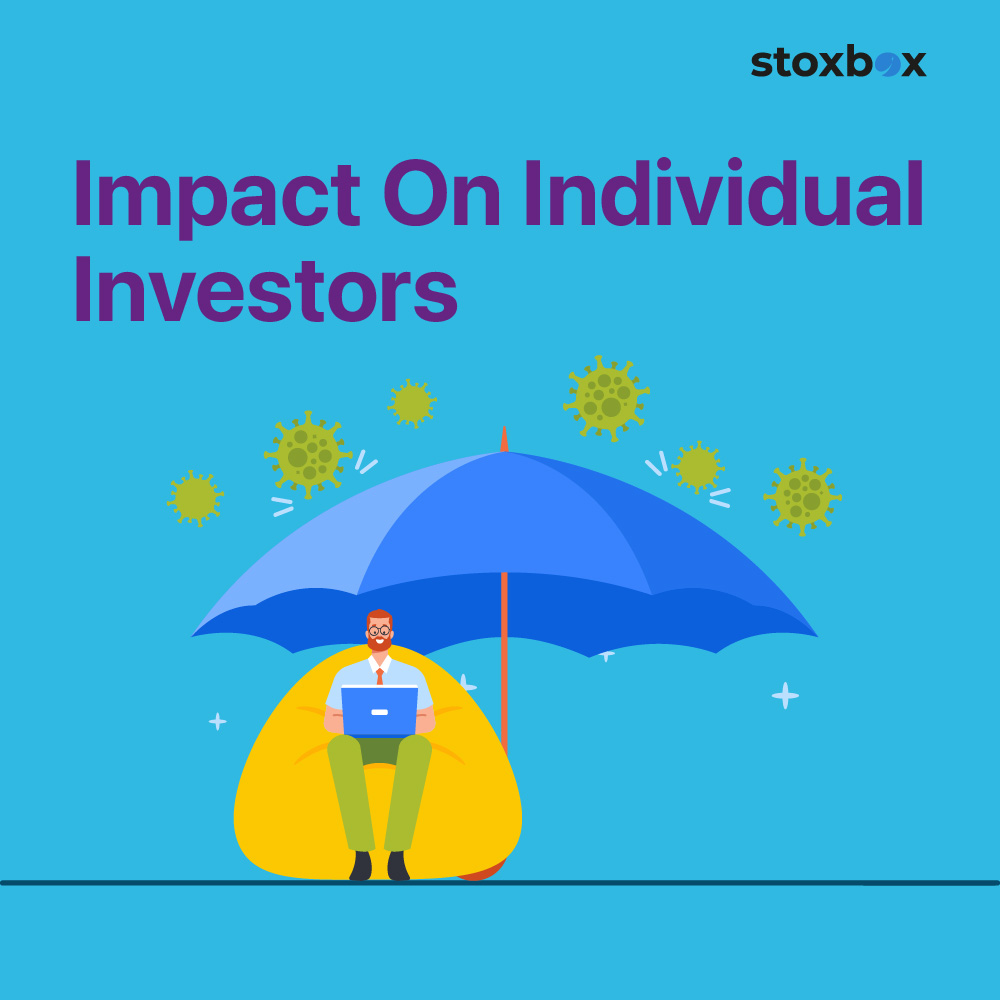 As we discussed above, the pandemic has had an immense financial impact on individuals and small corporate sectors. A large number of individual investors may have faced job loss or pay cuts. In such a scenario, remaining focused on your financial goals could be a challenge.
However, one of the investment lessons, per experts, is to continue your systematic investment plans. And you should keep investing according to your financial goals to benefit from the power of compounding as long as your finances allow you.  Stoxbox can help you evaluate your portfolio and make informed decisions about where to invest money.
Fixed deposit rates are not lucrative right now.  The Reserve Bank of India has kept the repo rate at 4% for almost a year, leading to most banks lowering their FD rates. Banks currently offer FD interest rates in the range of 4.25%-5.75%
If you are on the lookout for safe investments, you can invest in FDs but, you should refrain from making long-term commitments as the rates will rise sooner or later.
If you have invested in stocks, you should continue to remain invested and not get jittery and make panic sales.
Best Investing Options Based on the Trajectory of the Second Wave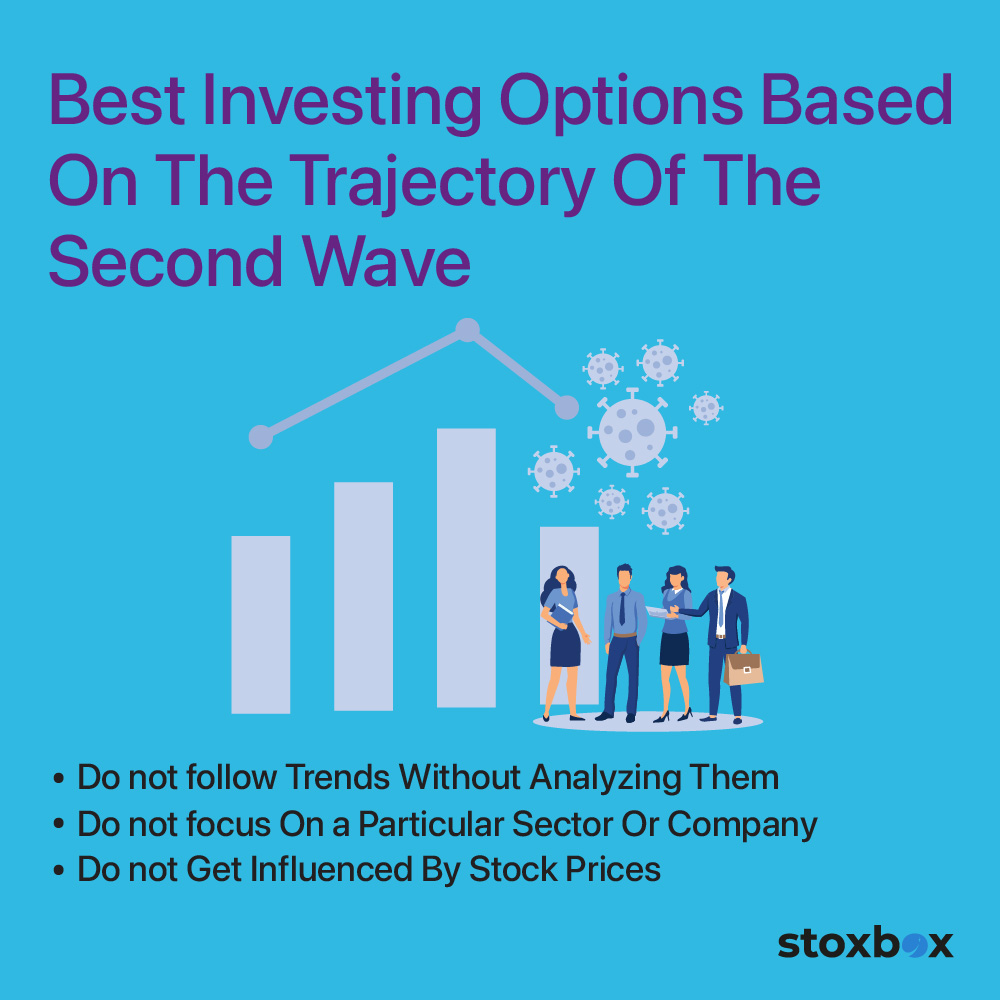 This begs the question: Where to invest money in India in 2021? Try to have a healthy mix of asset classes in your portfolio, depending on your risk profile. Different types of investment instruments like fixed deposits, bonds, mutual funds, equity, and PPFs should form your portfolio. The pandemic should not deviate you from your overall long-term investment strategy or goals. When choosing equity, keep the following factors in mind: Do not follow trends without analyzing them: Do not get swayed by trends or advice to make a quick buck. While some trends may offer good opportunities, always do your research before making a choice. Do not focus on a particular sector or company: Some industries or companies may be expected to do well in the future. However, you should not focus too much on a specific industry or company. Diversification is one of the crucial aspects of managing your portfolio. Do not get influenced by stock prices: Do not get swayed by the low price of a particular stock. Base your decisions on careful research. A simple guide to trading can help you in your decision-making. Other sectors to look out for are IT and banking, and finance. Focus on the fundamentals before investing and choose the company carefully after going through its details and future outlook. Stoxbox can help you choose investments based on careful fundamental and technical analysis. When investing, remember it should be with a long-term view, keeping in line with your financial goals. There are no shortcuts or quick fixes that can help you make money overnight or get rich quickly. Conclusion The impact of Covid-19 goes beyond just financial loss. Many have lost lives while many others are facing mental and physical health issues. Making sound financial decisions can help you secure your future and come in handy when faced with a health crisis. We at BP Wealth can help you in your financial decision-making. In these pandemic times, behaving responsibly and showing compassion to those around us is paramount.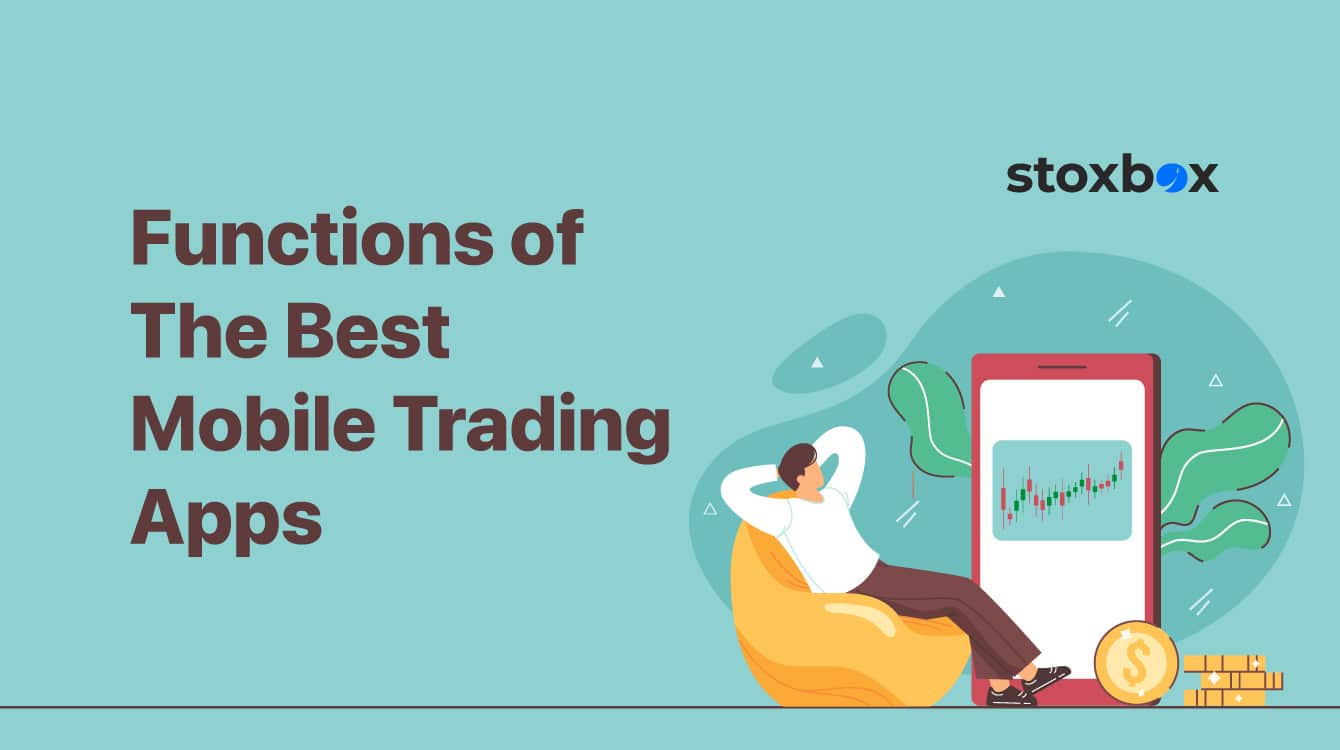 Functions of The Best Mobile Trading Apps Mobile trading has...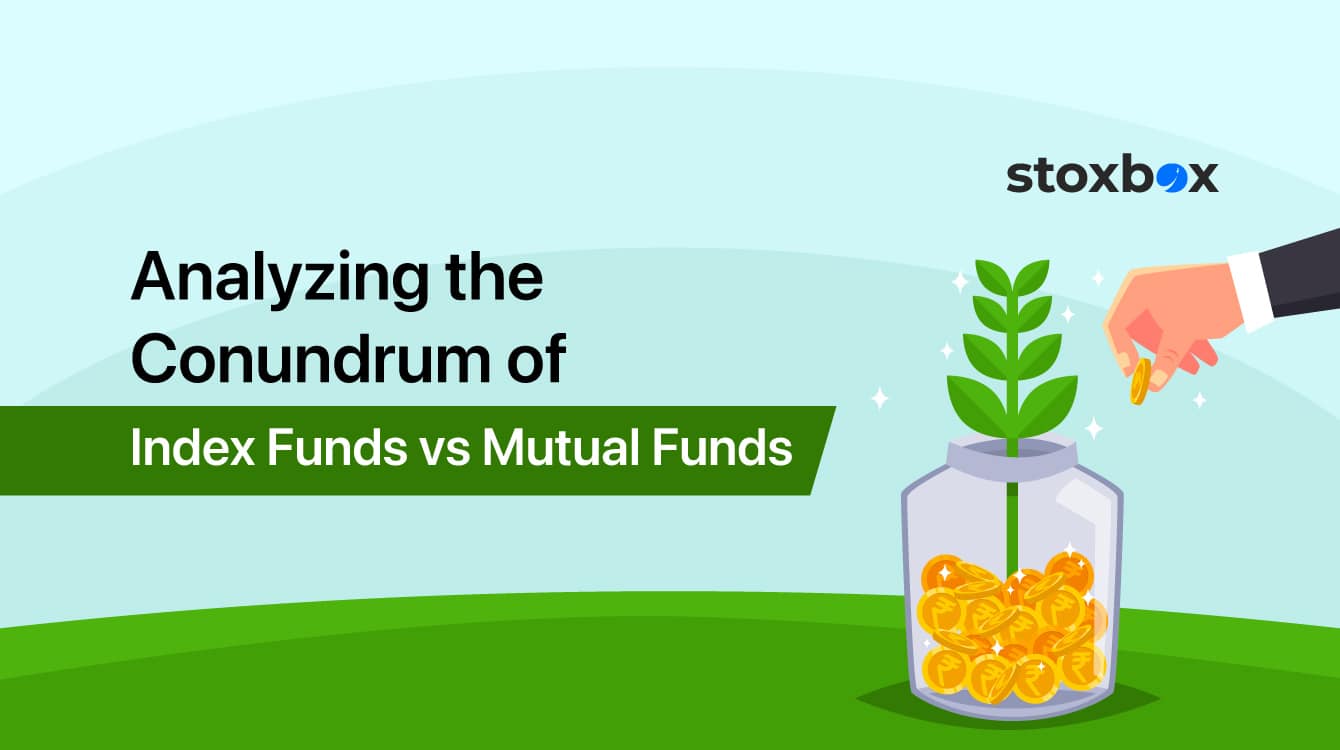 Analyzing the Conundrum of Index Funds vs Mutual Funds Have...