How Did Mobile Trading Platforms Change Over the Last Year?
As a financial journalist in Mumbai in 2016, Kanchan would meet several investment heads and traders belonging to different brokerages and mutual funds. While she was in the midst of a bustling trading scenario, she had no idea how the retail trading scene functioned. Other than a friend or two who belonged to large business families investing regularly in the stock market, none of Kanchan's friends was a market participant. Sure, as part of the financial reporting team, she and her colleagues tracked the market and broke stories on it, but nobody took the plunge of trying their hand at the market. While they all knew of the untapped potential in the trading and investing arena, they did not know how to go about it without involving a broker. The only way for them to invest was through the systematic investment plans offered by mutual funds.
Come 2022 and the entire scenario has shifted drastically. Now, Kanchan and her many financially woke friends are super active on mobile trading platforms, investing their savings and salaries in different stocks. When pondering the question of how did mobile trading platforms change over the last year, the biggest change to consider is the rise in awareness. Ask any of your friends and they would likely have heard of, or used, one or more mobile trading platforms in the recent past.
When you go to YouTube to browse through the latest trailers, several of you who do not have a subscription to YouTube Premium would have encountered innovative and creative advertisements for mobile trading platforms. The prevalence of such ads, and the later word of mouth, are the major reasons for the huge increase in awareness and, therefore, accessibility. This is one answer to the query of how did mobile trading platforms change over the last year. Let us take a look at some of the other changes that have disrupted mobile trading platforms in the recent past.
How did mobile trading platforms change over the last year?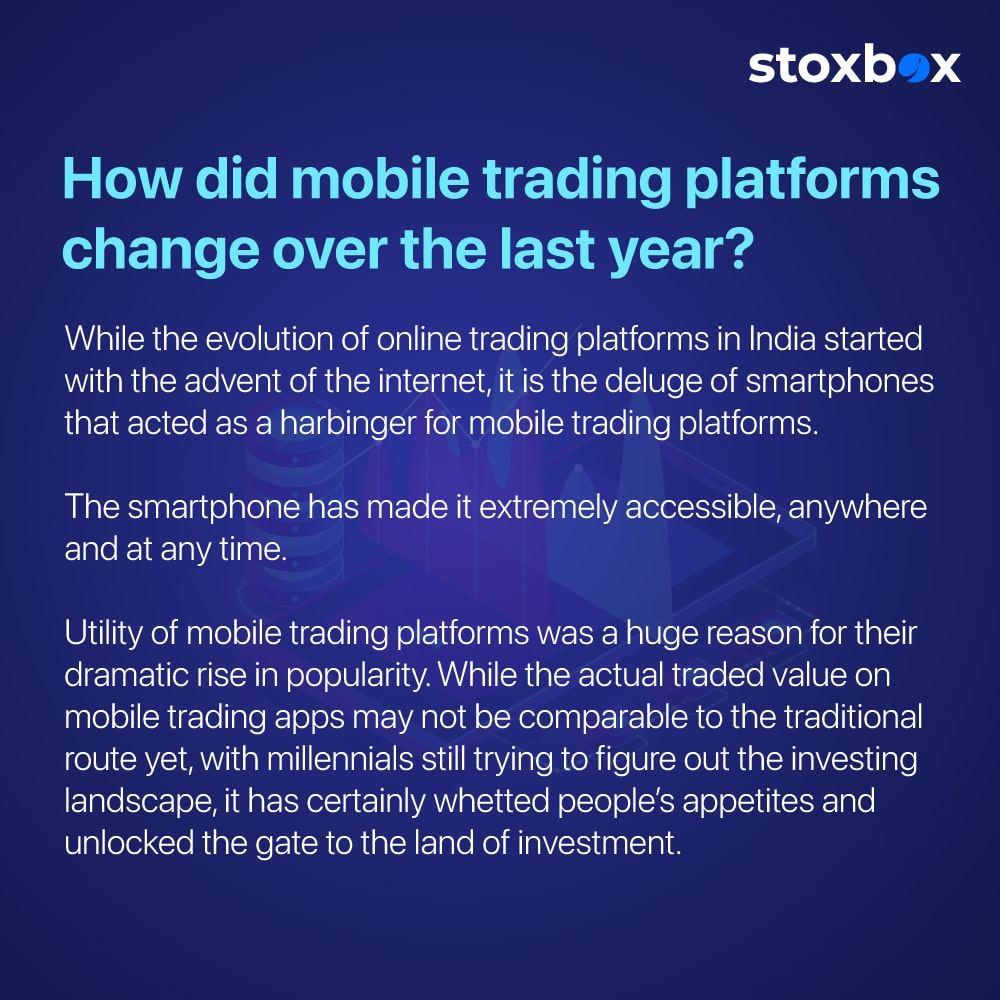 While the evolution of online trading platforms in India started with the advent of the internet, it is the deluge of smartphones that acted as a harbinger for mobile trading platforms. While people previously relied on laptops and computers to access online trading platforms, the smartphone has made it extremely accessible, anywhere and at any time. You need not sit at home and browse through your options, you can even invest in mobile trading apps while travelling to your office on the metro. That is the beauty and utility of mobile trading platforms and a huge reason for their dramatic rise in popularity. While the actual traded value on mobile trading apps may not be comparable to the traditional route yet, with millennials still trying to figure out the investing landscape, it has certainly whetted people's appetites and unlocked the gate to the land of investment. Kanchan and her friends constantly track their portfolios on their mobile trading platforms, taking investing decisions while going through their daily lives, without missing a beat.
Mobile trading platforms address investor challenges
While brokerages previously offered advice and support through the offline mode, app-based trading platforms were launched in 2010. This helped such platforms offer services to a much larger audience in a more seamless way. Mobile trading platforms are applications that allow you to create a Demat account in quick and easy steps, and start investing at the tap of a button. On these platforms, you will find everything from investment suggestions to real-time stock prices and fluctuations, in addition to news articles about the happenings in the market. Most of the mobile trading platforms also allow you to invest in mutual funds, real estate investment trusts, and infrastructure investment trusts, making it a comprehensive option for new-age investors.
what they offer in terms of ease of use, products, etc., and specifically the new things that they are doing
Mobile trading platforms are addressing a variety of investor challenges, including easy access to the stock market and curated portfolio suggestions, availability of information, and the convenience of tracking stock movements on a real-time basis. If you are active on any of the mobile trading apps, you can find all the information you desire, with a tap. You can also buy and sell stocks without spending time talking to your broker, as long as you are sure of your call. In the last year, mobile trading platforms have metamorphosed into one-stop destinations for all sorts of trading, be it bonds, stock, commodities, currencies, or other financial assets. Some of them even allow you to tap into the cryptocurrency market, if you are so inclined, making it an exceptionally convenient avenue. 
With technology evolving daily, the future is bright for both mobile trading platforms as well as the millennial generation who have found an optimal way to invest in the market. Market reports estimate that online trading platforms will touch a market value of 12 billion dollars by 2028, at a compounded annual growth rate of 5.1% between 2021 and 2028[1]. Further, with a focus on innovative and value-added services for users, given the high competition in the space, many platforms are now even offering crash courses and primers on the market, helping investors gain a better understanding of the nitty gritty. If you have been wondering how did mobile trading platforms change over the last year, you have your answer now. And if you have been thinking of dipping your toe in the investment ocean, mobile trading apps may be your best bet.
[1]https://timesofindia.indiatimes.com/blogs/voices/evolution-of-trading-platforms-and-future-ahead/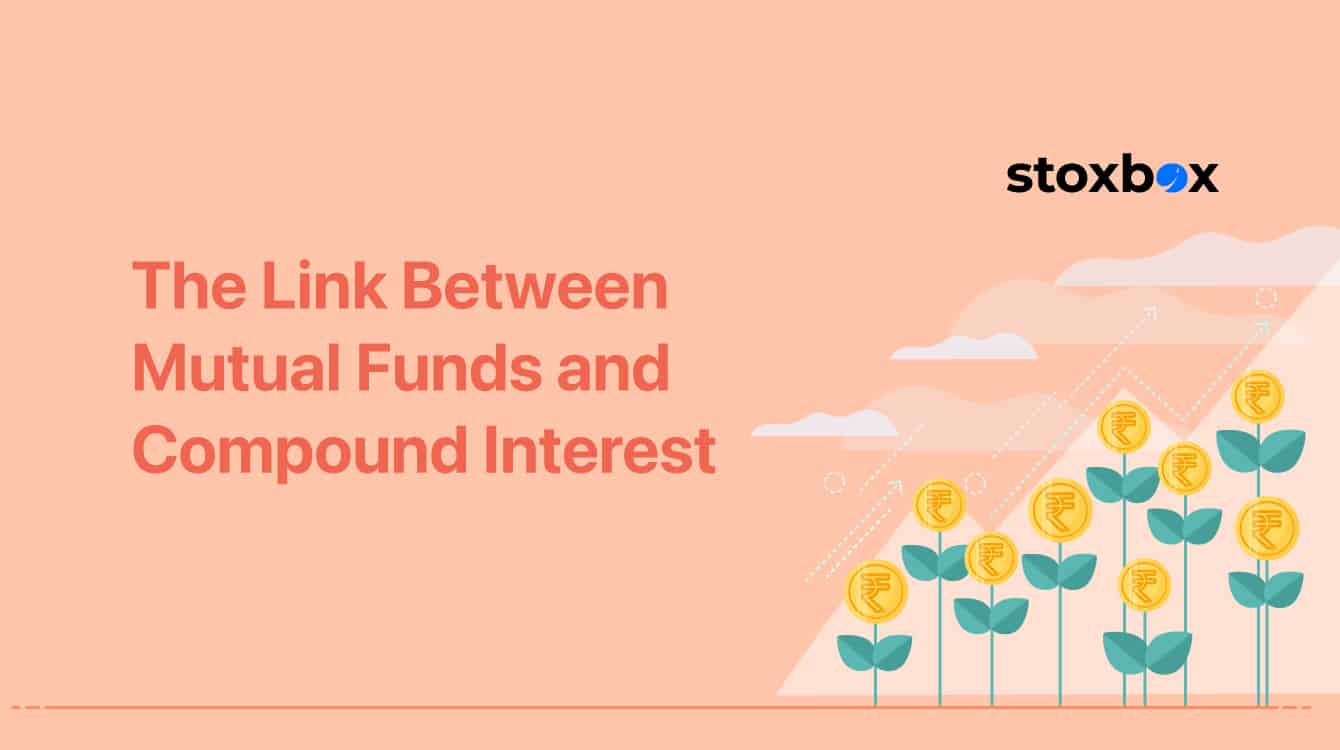 The Link Between Mutual Funds and Compound Interest   If...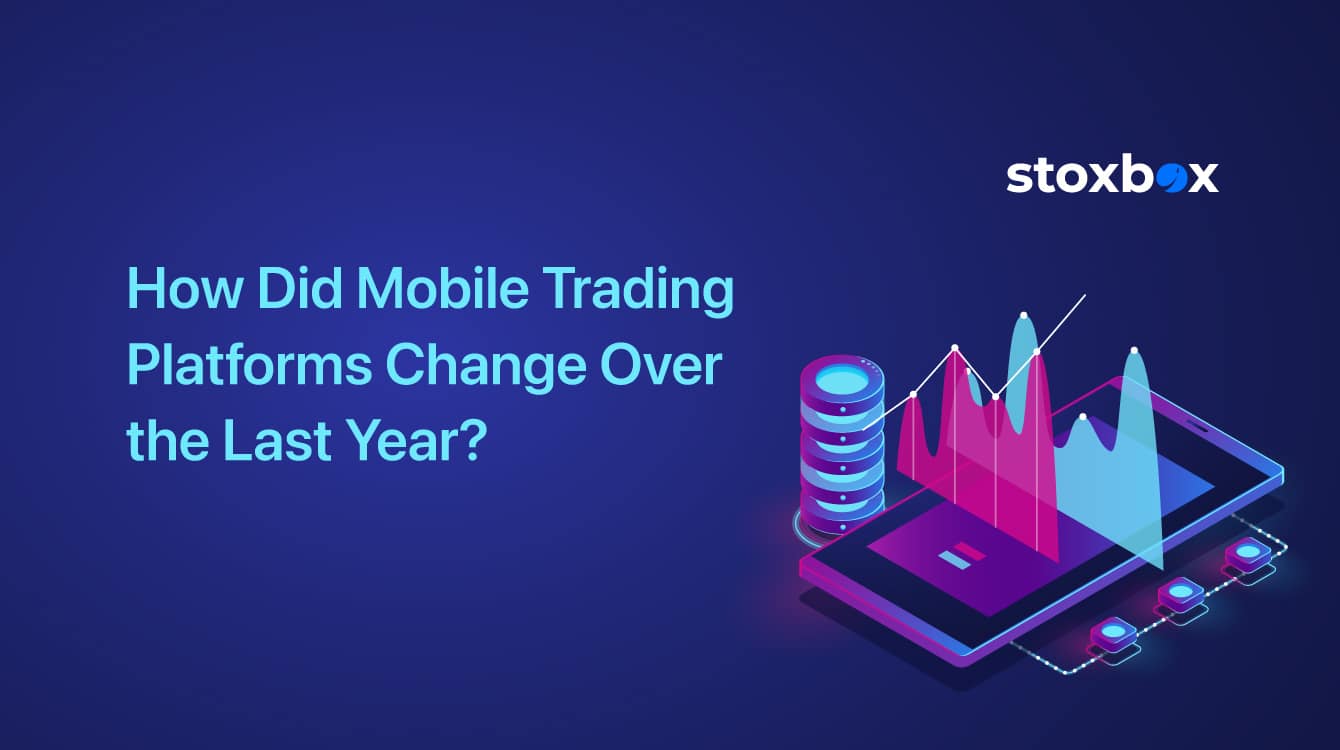 How Did Mobile Trading Platforms Change Over the Last Year?...