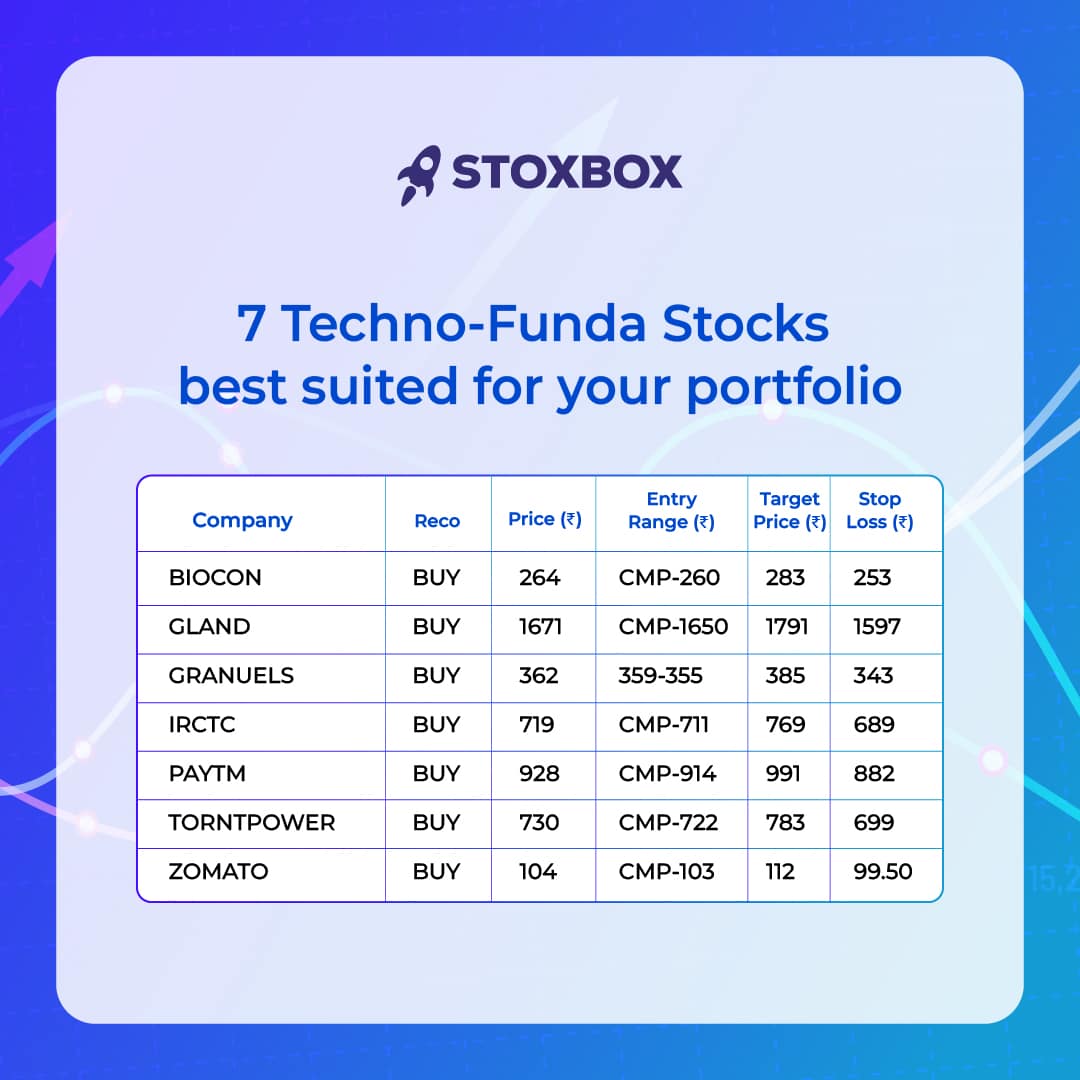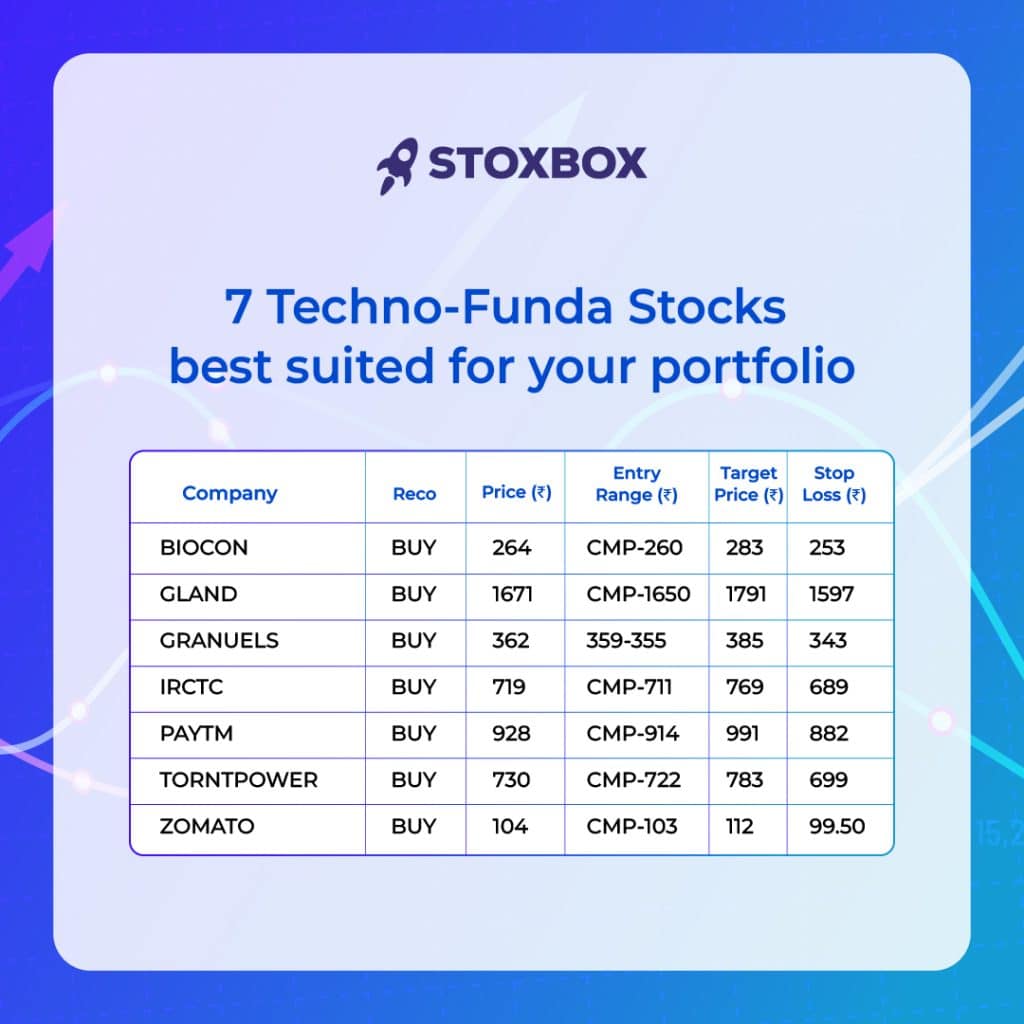 Here are 7 stocks for October 2023 for your portfolio based on strong fundamental and sound technical levels
Biocon Ltd.
Diversified business mix with capabilities across the value chain
Biocon is a company that does a lot in the pharmaceutical world. They do research and development (R&D), make drugs, and sell them. They generate revenues from different parts of the world like the US, Europe, India, and other places and from segments like active pharmaceutical ingredients (APIs), and formulations (23% of their revenue in FY23), biosimilars (49%), and research services (28%). This diversity helps them when one part of their business is slow, so they always have revenue visibility.
New product launches along with product development and research contracts in the pipeline
Biocon has a good list of biosimilar drugs, especially in cancer, like Trastuzumab, Pegfilgrastim, Bevacizumab, and others. They also have some for diabetes and other diseases. They are also working on making more drugs, with seven secret ones and three they've talked about like Pertuzumab, Ustekinumab, and Denosumab. They also have plans to make an ophthalmology drug called Aflibercept, which is set to launch in FY25. With the demand for biosimilar drugs growing and people wanting their research services, Biocon is set to make more money and keep growing.
Gland Pharma
Strong visibility on the business trajectory
Gland Pharma had good things to say about their business in 1QFY24. They relaunched 23 products, got better prices for their drugs in the US, and benefited from drug shortages. They plan to launch more than 60 products in the US, keep an eye on drug shortages, and explore opportunities in cancer treatment. They are also working on making their operations better and cheaper to make more profit.
Focus on integrating Cenexi and driving synergistic benefits
Gland Pharma bought Cenexi, and this added Rs. 3.2 billion to their earnings in the first two months of Q1FY24. They see many good things coming from this, like new technologies, access to new markets, and cost savings. They expect Cenexi to become more profitable in a few quarters, but it might take some time to reach high profits.
Granules India
Focus on strengthening the core API portfolio
Granules India is working on making important drugs stronger by making their ingredients and chemicals. They are also working on new enzyme and biotransformation drugs. They want to make these drugs and sell them by the end of FY25. Once these drugs are successful, they plan to make ingredients for most of their other drugs. They are doing many things to make more money and profit over the next 2-3 years.
Expansion in key markets to accelerate growth
Granules India wants to make more money in important markets like the US and Europe. They plan to sell special drugs there and make more profit in the next 1-2 years. They are also selling drugs like Paracetamol and Metformin in some European countries and want to sell them in more places. They are also looking for ways to make more valuable drugs for the US and Europe where there isn't much competition.
IRCTC
One-stop solution for passengers across the country
IRCTC is a company that helps people who travel by train in India. They can sell train tickets online, provide food on trains and at stations, and sell bottled water. They also work with other companies like MMP, IXIGO, Paytm, Goibibo, and Railofy to make it easier for people to book train tickets on their mobile phones.
Launch of special trains to promote tourism
IRCTC runs special trains for tourists and pilgrims to visit different places in India. They also have special luxury trains like the Maharajas' Express that give people a taste of India's royal history. They are trying to make train travel more exciting and comfortable.
One 97 Communications
Payments business continues to maintain momentum
One 97 Communications is making good money from their payments business. They had a 31.2% growth in revenue in Q1FY24, thanks to more people using their payment services. They are also making more profit from this business, with a 12% increase in profit margin. They are charging some people a small fee to use their platform, which is helping them make even more money.
Strong adoption of subscription services and revival of commerce business growth 
They have services like Paytm Soundbox and POS machines that more businesses are using. They are also bringing more businesses onboard. While their commerce business hasn't been doing great recently, they expect it to do better in the future, especially with more people going to the movies and buying things online.
Torrent Power
Strong market position in the power distribution business with a diverse consumer base
Torrent Power is good at distributing electricity in places like Ahmedabad, Surat, Gandhinagar, and others. They also supply electricity to industries and businesses. This helps them collect money from customers because most people pay their bills on time.
Strategic acquisitions and expansion plans focused on expanding clean energy portfolio
They want to make more electricity from clean sources like solar and wind. They are also looking at making green hydrogen. They have bought some companies to help them do this, and they now have around 4.1 GW of electricity generation capacity.
Zomato
Robust performance driven by food delivery business
Zomato made a lot of money in Q1FY24, with a 54% growth in revenue. They made a profit for the first time. They plan to keep making more money with a 40%+ growth in the next few years and better profit margins. They are also doing well with their Gold program, which gives customers special deals.
Alternate business segments to augment business prospects
Zomato has other businesses like Blinkit for quick delivery and Hyperpure for supplying businesses. Blinkit is growing and adding more delivery locations. Hyperpure might not be making much money now, but they think it will soon. They are also looking at charging some users a small fee to make more money.