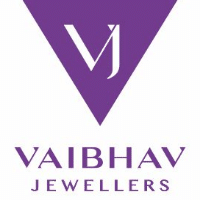 Incorporated in 2003, Manoj Vaibhav Gems 'N' Jewellers Ltd. (MVGJL) is a very strong and well-entrenched jewellery brand in South India and also goes under the brand of Vaibhav Jewellers. It is a hyperlocal jewellery retail chain with a presence in the micro markets of Andhra Pradesh and Telangana with 13 showrooms (inclusive of two franchisee showrooms) across 8 towns and 2 cities. It has a market share of ~4% of the overall Andhra Pradesh and Telangana jewellery market and ~10% of the organized market in these two states in FY23. MVGJL is one of the early entrants in the organized jewellery retail market of Andhra Pradesh and continues to focus on the high-growth untapped regions within the micro-markets of Andhra Pradesh and Telangana. Manoj Vaibhav Gems 'N' Jewellers Ltd. offers gold, silver, and diamond jewellery in different traditional and modern designs for its customers categorized between 5 classes according to the occasion and price range. The Daily-wear Jewellery is plain gold with no stone studding and is preferred for daily use. The second is Bridal Jewellery which offers a wide choice of jewellery for women for the big occasion. Thirdly, the Occasion Wear Jewellery is an extension of bridal jewellery and can be segregated for functions like Mehandi, Sangeet, Roka, etc. Fourthly, there is antique jewellery with fairly elaborate and ethnic workmanship that is used for the relic look. Lastly, there is the unique classification of Temple Jewellery, which is again based on classic workmanship with each piece curated and handmade.
The net proceeds from the fresh issue will be used towards the following purposes:
Funding capital expenditure towards setting up of the eight new stores;
Funding inventory for the eight new stores;
General corporate purposes. 
Stronghold in Andhra Pradesh and Telangana region.
MVGVL was amongst the first movers in the organised jewellery business in the state of Andhra Pradesh by starting the business as a proprietorship concern in the year 1994 from its first showroom in Visakhapatnam. They continue to focus on regional expansion into high-growth untapped regions within the micro-markets of Andhra Pradesh & Telangana. The company has a market share of ~4% of the overall Andhra Pradesh and Telangana jewellery market and ~10% of the organised market in these two states in FY23. The product range and offerings have allowed MVGJL to cater to all customer segments and genres, thus augmenting its brand strength and building a loyal customer base. Over the years, they have catered to the needs and changing trends of the market and strived to give the best and premium level of shopping experience to customers through their retail showrooms. Before opening any retail showroom, the company conducts a thorough study of the market and surroundings, maps the choice and preference of consumers, studies the reach and the type of localities and does an estimate of all parameters to ensure that business from that retail showroom will result into positive growth for the company.
Excellent marketing strategies and focus on rural markets
Over the years, MVGJL has invested substantial effort in building its brand. This includes various forms of promotion and marketing activities, engaging with brand ambassadors, organizing exhibitions and being part of conferences. In the past, the company has engaged with brand ambassadors such as Rakul Preet Singh, Kajal Agarwal, and Priya Anand to boost the presence of the brand and have a wider reach. One of MVGJL's unique proposition is creating an inventory of varied designs and products. This approach of the company ensures repeat customers seeking varied types of designs and products as it has a wide range of options in various categories, price ranges and occasions. The company connects with target groups through exhibitions to understand the tastes and preferences of the customers through its "Go to Marketing Strategy". Rural markets have a larger pie of the retail jewellery market and the inelasticity of rural demand for gold offers large potential for growth. 77% of MVGJL's retail showrooms are in Tier 2 and Tier 3 cities, catering to the semi-urban and rural demand of Andhra Pradesh and Telangana. The remaining retail showrooms are located in Hyderabad and Visakhapatnam, catering to the urban consumers. MVGJL follows a hub and spoke model with small-sized showrooms operating peripheral to the larger showrooms. This allows it to offer new products to semi-urban and rural customers on a continuous basis and capture a share of that market.
The total jewellery market in Andhra Pradesh and Telangana is expected to grow at a CAGR of ~18% during FY2023-27 period to reach Rs. 96,500 crores by FY27. MVGJL has positioned itself well to capture a good chunk of this growth by catering to all economic segments and micro markets in Andhra Pradesh and Telangana through branded showrooms with a strong focus on the rural market and a dedicated urban focus. The company has displayed steady growth in revenue and even more robust profit growth which is up more than three-fold in two years. MVGJL boasts of a 23% return on its equity in FY23 which is attractive compared to its peers. They plan to open eight new stores to target more Tier 2 and Tier 3 markets which augurs well as rural markets contributed 50-52% of the total jewellery market in FY23. The nature of the business is such that a lot of costs are front-ended but once they are mitigated, profits can grow rapidly in coming years. The company has also maintained an asset turnover ratio of 1.8x and above which is a good sign for a constantly expanding business. We believe that the company looks poised to capture a further share of the unorganized jewellery market, especially in the rural areas. Based on the prospects of the sector, the company's product catalogue, its stronghold in the southern markets and a good track record, the pricing looks attractive vis-à-vis its peers as it values MVGJL at 11.7x of its FY23 earnings. We, therefore, recommend a SUBSCRIBE rating to the issue.