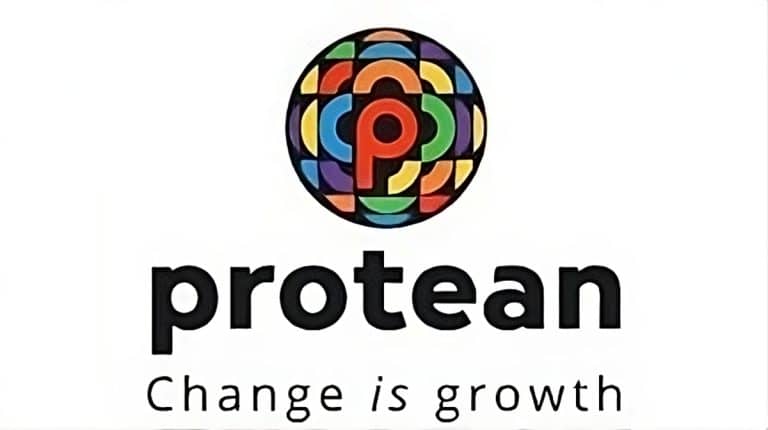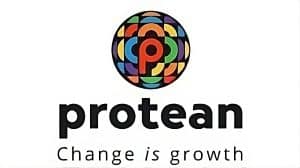 Protean eGov Technologies Ltd (PETL) is one of the leading IT-enabled solutions companies in India engaged in conceptualizing, developing and executing nationally critical and population-scale greenfield technology solutions. The company works with the government and has gained extensive experience creating digital public infrastructure and developing innovative citizen-centric e-governance solutions. The company was initially set up as a depository in 1995 and made a systemically important national infrastructure for capital market development in India. It has been the chief architect and implementer for some of the most critical and large-scale technology infrastructure projects in India. Since its inception and as of June 30, 2023, it has implemented and managed 19 projects spread across seven ministries and autonomous bodies, ushering change in the public delivery of services. Over the years, the company has successfully adapted to technology advancements through continuous investments in new technologies. The company also has domain knowledge for various industries that allow it to develop functionalities that address the specific requirements of end-users, businesses and public entities.
The net proceeds from the issue will be used towards the following purposes:
The selling shareholders will receive the entire offer proceeds.
Pioneer and market leader in universal, citizen-centric, population-scale e-governance solutions
The company is among India's leading IT-enabled e-governance service providers in terms of operating income and profitability in FY23 and among the few players in the country which are working towards the creation of open digital ecosystems. Since its inception and as of June 30, 2023, it has developed and implemented 19 projects across seven ministries across India. PETL's market share has been 45% in PAN issuance, 58% in TIN, 94% in NPS and 100% in Atal Pension Yojana (APY). It has embraced an impact-weighted framework to guide all business decisions with a focus on the Environment, Social and Governance framework. The company also has experience implementing and managing population scale critical solutions. PETL are amongst the few private players in India in the e-governance space working towards the achievement of the Digital India initiative and creation of open digital ecosystems by leveraging open source technologies across a variety of sectors such as e-commerce, mobility, healthcare, agriculture and education, amongst others. The company focuses on building a value system, driving it to contribute towards a sustainable and responsible future.
Expertise in securing, scaling and advancing the technology infrastructure
PETL has a competitive edge as it has invested in technology platforms to increase the operating leverage while ensuring scalability, improved functionality and driving innovation. These investments have also helped to provide clients and other stakeholders with bespoke services. The company's market-first innovations have been implemented across various sectors and products, such as TIN in taxation pilot infrastructure for GST, laying the foundation for a unified tax accounting system in India. PETL actively contributes to and supports open digital building blocks using open-source technology and protocols that power ONDC for use cases in sectors like e-commerce, mobility and available finance. The company has developed scalable platforms by adopting a differentiated technology-centric approach focusing on increasing security and risk mitigation to help drive growth. Additionally, PETL platforms require limited capital expenditure to scale when adding new offerings or when volumes increase, allowing them to offer seamless and efficient services to users. To ensure project scalability, the company has deployed techniques like multi-tasking, multi-threading, multi-processing, and caching through advanced automation tools, monitoring tools, backup methodologies and a relational database management system. PETL has also adopted secure protocols that include multi-zone and three-tier architecture, 128/256-bit encryption, dual firewalls for core and perimeter and an intrusion prevention system. Logs for its firewalls and intrusion prevention system are reviewed promptly, with exceptions immediately escalated. The company also implemented a business continuity management system to establish, manage, maintain and continually improve business continuity capabilities. 
PETL has successfully adapted to technology advancements through continuous investments in new technologies and capabilities and by developing sophisticated technology architecture. Their domain knowledge for various industries has allowed them to create functionalities that address the requirements of end-users, businesses and public entities. PETL clients benefit from its delivery model, significant experience across various technologies, industry knowledge, project management expertise and proprietary software engineering tools. The company was a pioneer in the e-governance sector in terms of profitability, operating income, and operating profit in FY23. It is a professionally managed company led by an experienced senior management team whose expertise and industry experience have helped it grow operations and innovate services. The company has a track record of sustained revenue and PAT growth, growing at a CAGR of 10.9% and 7.8% during the FY21-23 period. Further, building capability around data analytics, healthy financial performance, diversifying offerings with a focus on new sectors and expanding into more contemporary geographies are key growth drivers for the IT company's performance in the long term. The issue is valued at a P/E of 29.9x on the upper price band based on FY23 earnings, which we feel is fairly valued. We, therefore, recommend an SUBSCRIBE rating for the issue.