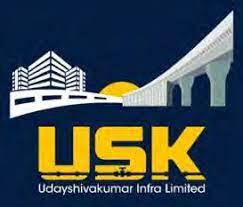 Incorporated on 22 August, 2002, Udayshivakumar Infra Limited (UIL) is a company engaged in the construction of roads including national highways, state highways, district roads, smart roads under PM's Smart City Mission projects, smart roads under municipal corporations, Bruhat Bengaluru Mahanagara Palike (BBMP), local area roads in various taluka places, etc. in the state of Karnataka. The company is also engaged in construction of bridges across major and minor rivers, Railway Over Bridges (ROB), construction of major and minor irrigation and canal projects in Karnataka. As on December 31, 2022, the company's equipment base comprised 111 construction pieces of equipment, 46 dumpers, 51 other construction vehicles, and seven Ready Mix Concrete (RMC) plants (out of which one is taken on lease). Also, they have one stone quarry owned by M/s. Udayshivakumar Stone Crusher.
The objects of the net fresh issue is to raise funds for:
Funding incremental working capital requirements of the company.
General corporate purposes.
Large and consistent order book of roads, flyovers, and irrigation projects from the Karnataka state government

The primary focus on roads, bridges, flyovers and irrigation projects has helped UIL in gaining technical expertise for undertaking projects of different sizes involving varying degrees of complexities by establishing a modern fleet of construction machinery, equipment, and skilled manpower. As on 31 December, 2022, UIL had an order book of 46 projects (including 24 roads, 7 smart roads, 1 bridge, 9 irrigation projects, 3 civil construction works, and 2 toll plazas) with a total value of Rs. 12,903.8 million, out of which 30 projects are underway and work is yet to begin on the remaining 14 projects. The consistent growth in order book in the past was primarily due to UIL's ability to successfully bid and win new projects. Technical capabilities, timely performance, reputation for quality and timely delivery, financial strength as well as price competitiveness have enabled the company to successfully bid and win projects. UIL has developed long-standing relationships with clients like PWD,NH, Morth, BBMP, KBJNL,VJNL,KIADB,DHUDA,KPWP & IWTD, and other local bodies.
Strong execution capabilities and experienced management team.
Since fiscal 2015, UIL along with the erstwhile partnership firm, M/s. Udayshivakumar has completed 30 projects, having an aggregate contract value of Rs. 6,846.8 million. UIL has three important ingredients required by any infrastructure company i.e., an in-house design and engineering team, a fleet of modern construction machinery and equipment to ensure high-quality construction, and skilled manpower to execute projects on time. The in-house engineering team of 27 engineers has the necessary skills and expertise in preparing detailed architectural and/or structural designs based on the conceptual requirements of clients. UIL's management team is well qualified and experienced in the roads, bridges, and irrigation projects' construction and has been responsible for the growth of their business and operations. The company's promoter has more than 25 years of experience in the infrastructure sector and has been instrumental in driving growth since the inception of the business.
Valuation and Outlook:
Going forward, UIL intends to capitalize on its experience and continue to selectively pursue larger roads, bridges, and irrigation projects, both independently and in partnership with other players. Inhouse integration has been an integral part of growth over the years and the company seeks to further enhance its in-house competencies by expanding into various functional aspects of projects, thereby eliminating dependence on third parties to avoid risks and minimizing costs associated with these functions. On the financial front, UIL's EBITDA margin (11.19% in FY21 vs 13.35% in FY22 vs 16.16% in 6MFY23) and PAT margin (4.41% in FY21 vs 6.52% in FY22 vs 9.35% in 6MFY23) have shown an improving trend. However, the company carries concentration risk as it is primarily focused on the State of Karnataka and there has been no meaningful growth in revenues over the past few years. At the upper end of the price band, the issue is valued at a P/E of 11x based on FY2022 earnings which we feel is reasonable. Hence, we recommend a "SUBSCRIBE" rating for the benefit of listing gains.