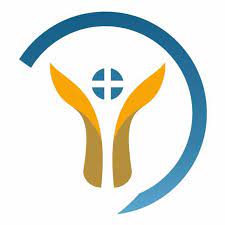 Headquartered in Noida, Uttar Pradesh, Yatharth Hospital and Trauma Care Services Ltd. commenced operations in 2008 with a clinic and thereafter established its first hospital in Greater Noida, Uttar Pradesh in November 2010. The hospital has since then seen a transformational journey to become a super-speciality tertiary care hospital. The company then expanded via the inorganic route through the acquisition of a multi-speciality hospital in Orchha, Madhya Pradesh which commenced commercial operations on April 10, 2022, and is one of the largest hospitals in that region in terms of the number of beds. The company's hospitals are amongst the largest private hospitals in the Delhi NCR region in terms of the number of beds in FY23. Currently, they operate three super specialty hospitals with a total bed capacity of 1,405 beds. In addition, their critical care program comprises 394 critical care beds, as of March 31, 2023. The company's USP is its super specialty hospitals that involve equipping these specialties with (i) advanced medical infrastructure; (ii) trained and experienced doctors, nursing, paramedical and other staff; and (iii) resources to provide a better healthcare experience to the patient and attendants. The company's hospitals are accredited by the NABH, with hospitals at Greater Noida and Noida Extension accredited by NABL as well. The company has taken a leap of faith and started bone marrow and kidney transplant operations and also intends to introduce new specialties such as radiation therapy in its oncology department. The company has deployed advanced medical equipment such as Azurion catheterization laboratory, 1.5 Tesla whole-body MRI with optical digital broadband and embedded express coil technology for minimal patient repositioning and advanced non-contrast MR Angiography, 128 slice CT scan, endo bronchial ultrasound, nerve conduction velocity ("NCV"), advanced surgical equipment including Thulium Uro laser, flexible scope, advance laparoscope, advance microscopes, and Cusa set. The advanced equipment provides for better and more accurate diagnosis, as well as further insight into the surgical procedure, which increases the surgical success rate.
Repayment/ prepayment, in full or part, of certain borrowings availed by the Company
Repayment/ prepayment, in full or part, of certain borrowings availed by its subsidiaries, namely, AKS Medical & Research Centre Private Limited ("AKS") and Ramraja Multispeciality Hospital & Trauma Centre Private Limited ("Ramraja")
Funding capital expenditure expenses of the Company for two hospitals, namely, Noida Hospital and Greater Noida Hospital.
Funding capital expenditure expenses of the subsidiaries, AKS and Ramraja, for respective hospitals operated by them.
Funding inorganic growth initiatives through acquisitions and other strategic initiatives.
General corporate purposes.
Advanced and high-end medical equipment and technology
Yatharth's hospital chains are well-equipped with machines and devices with sophisticated technology. The hospitals have well-equipped modular and other operation theatres with three-stage air filtration and laminar flow to ensure patient safety, as well as operating microscopes, image intensifiers, and laparoscopic equipment. The hospital's blood bank meets several standards and has been set up with facilities such as aphaeresis and blood component separation. The critical care units are equipped with high-end patient monitoring devices, ventilators and dedicated isolation rooms. Facilities for haemodialysis, sustained low-efficiency dialysis, endoscopy and bronchoscopy are available 24×7 by the bedside. They have a well-equipped laboratory in all their operating hospitals for diagnostic services in haematology, biochemistry, microbiology, molecular biology and histopathology.
Leading super-speciality hospital in Delhi NCR with diverse speciality & payer mix 
The hospitals (i.e., Noida Extension and Greater Noida) are the eighth and tenth largest private hospitals in the Delhi NCR region in terms of the number of beds in FY23. The company's advanced facilities coupled with its diverse specialisations and tailored best practices differentiate it from the regional competitors. The company generates revenue from different customers, which include government bodies established by the GoI under prevailing statutes such as ESIC, EGHS, ECHS, public and private insurance companies working directly or through registered third-party administrators ("TPAs"), various institutions, public and private corporates and walk-in customers. The company offers a range of healthcare services across specialities and super specialities, which include its Centres of Excellence such as the Centre of Medicine, Centre of Cardiology, Centre of Neurosciences, Centre of General Surgery, Centre of Nephrology & Urology, Centre of Paediatrics, Centre of Gastroenterology, Centre of Pulmonology, Centre of Gynaecology and Centre of Orthopaedics & Spine & Rheumatology and other specialities. The company also plans to introduce new specialities, namely radiation therapy to its oncology department at their Noida Extension and Jhasi Orccha hospitals. Further, the company has started bone marrow and kidney transplant operations at its hospitals located at Noida Extension and Greater Noida.
India accounts for nearly a fifth of the world's population, but has an overall bed density of merely 15, with the situation being far worse in rural than urban areas. India's bed density not only falls far behind the global median of 29 beds, but it also lags that of other developing countries such as Brazil (21 beds), Malaysia (19 beds), and Vietnam (26 beds). CRISIL estimates the Indian healthcare delivery industry to post a healthy 11.3% CAGR between FY23-27, driven by long-term structural factors, increasing affordability and the potential of the Ayushman Bharat scheme. We believe that growing healthcare infrastructure and increasing penetration of medical insurance will benefit Yatharth Healthcare and Trauma Care Services in the long run. On the financial front, the company has witnessed steady growth in its top and bottom lines, with the PAT margin growing from 8.57% to 12.64% and its ROE improving from 25.06% to 35.95% during the FY21-23 period. Moreover, the company is likely to retire debt from the IPO proceeds which is expected to improve its profitability going ahead. On the upper end of the price band, the issue is valued at a P/E of 29.7x based on FY23 earnings which we feel is fairly valued. We, therefore, recommend a "Subscribe" rating for the issue