Live TradingRoom by StoxBox
90% of traders lose money in the stock market. Welcome to the 10%
Live Trading with Mentors

Trading Strategies to become a successful trader

Daily Trade Logs

Technical and Fundamental Analysis
Live Trading with Mentors

Trading Strategies to become a successful trader

Daily Trade Logs

Technical and Fundamental Analysis
Live Trading with Mentors

Trading Strategies to become a successful trader

Daily Trade Logs

Technical and Fundamental Analysis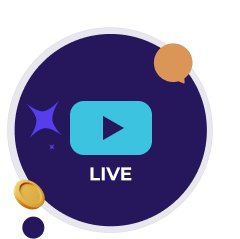 Build Life-Long Skills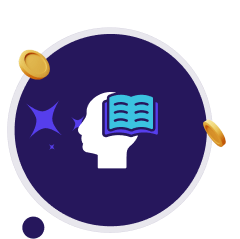 Learn strategies focused on performance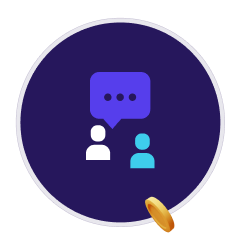 Live sessions and regular support
Nifty bounced back; what next? | 28 Sep 23 |
Market Consolidation? | 27 Sep 2023 |
U-Turn in Market? | Monday, 26 Sep 2023 |
Live Trading with Mentors

Trading Strategies to Become a successful trader

Daily Trade review

Technical and Fundamental Analysis
For traders seeking a comprehensive learning experience, a live trading room with mentors is an excellent resource. These rooms provide a dynamic environment where traders can interact with experienced mentors and learn valuable trading strategies. With access to live charts and trade logs, participants can analyze real-time market data and gain insights into market trends and patterns. Moreover, live trading rooms offer technical and fundamental analysis sessions, equipping traders with the tools to make informed trading decisions. Mentors guide participants through the analysis process, explaining key concepts and sharing their expertise. Additionally, these rooms offer valuable support, allowing traders to seek guidance and clarify any doubts they may have. The combination of live trading sessions, mentorship, technical and fundamental analysis, and ongoing support makes live trading rooms an invaluable resource for traders looking to enhance their skills and achieve consistent success in the financial markets.
*All subscription pricing plans mentioned across the website are exclusive of 18% GST
By signing up, you agree to receive transactional messages on WhatsApp. You may also receive a call from a BP Wealth representative to help you with the account opening process
Disclosures and Disclaimer: Investment in securities markets are subject to market risks; please read all the related documents carefully before investing. The securities quoted are exemplary and are not recommendatory. Past performance is not indicative of future results. Details provided in the above newsletter are for educational purposes and should not be construed as investment advice by BP Equities Pvt. Ltd. Investors should consult their investment advisor before making any investment decision. BP Equities Pvt Ltd – SEBI Regn No: INZ000176539 (BSE/NSE), IN-DP-CDSL-183-2002 (CDSL), INH000000974 (Research Analyst), CIN: U45200MH1994PTC081564. Please ensure you carefully read the Risk Disclosure Document as prescribed by SEBI | ICF
Attention Investors
Stock Brokers can accept securities as margin from clients only by way of pledge in the depository system w.e.f. September 1, 2020.
Update your mobile number & email Id with your stock broker/depository participant and receive OTP directly from depository on your email id and/or mobile number to create pledge.
Pay 20% upfront margin of the transaction value to trade in cash market segment.
 Investors may please refer to the Exchange's Frequently Asked Questions (FAQs) issued vide circular reference NSE/INSP/45191 dated July 31, 2020 and NSE/INSP/45534 dated August 31, 2020 and other guidelines issued from time to time in this regard.
Check your Securities /MF/ Bonds in the consolidated account statement issued by NSDL/CDSL every month.
Issued in the interest of Investors
Communications: When You use the Website or send emails or other data, information or communication to us, You agree and understand that You are communicating with Us through electronic records and You consent to receive communications via electronic records from Us periodically and as and when required. We may communicate with you by email or by such other mode of communication, electronic or otherwise.
Investor Alert:
Prevent Unauthorised Transactions in your demat account –> Update your Mobile Number with your Depository Participant. Receive alerts on your Registered Mobile for all debit and other important transactions in your demat account directly from CDSL on the same day………………….issued in the interest of investors.
KYC is one time exercise while dealing in securities markets – once KYC is done through a SEBI registered intermediary (broker, DP, Mutual Fund etc.), you need not undergo the same process again when you approach another intermediary.
No need to issue cheques by investors while subscribing to IPO. Just write the bank account number and sign in the application form to authorise your bank to make payment in case of allotment. No worries for refund as the money remains in investor's account.
BP Equities Pvt Ltd – SEBI Regn No: INZ000176539 (BSE/NSE), INZ000030431 (MCX/NCDEX), IN-DP-CDSL-183-2002 (CDSL),
INH000000974 (Research Analyst) CIN: U45200MH1994PTC081564
BP Comtrade Pvt Ltd – SEBI Regn No: INZ000030431 CIN: U45200MH1994PTC081564
For complaints, send email on investor@bpwealth.com
Copyrights © 2022 BP Group All Rights Reserved