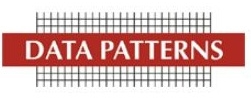 Incorporated in 1985, Data Patterns is a defence and aerospace electronics solutions provider catering to the indigenously developed defence products industry. The company offers products to the entire spectrum of defence and aerospace platforms – space, air, land, and sea. With net profitability growth of approximately 164% between FY20-21, they are one of the fastest growing companies in the Defence and Aerospace Electronics sector in India (F&S Report). They have design capabilities across the entire spectrum of strategic defense and aerospace electronics solutions including processors, power, radio frequencies ("RF") and microwave, embedded software and firmware and mechanical engineering. Their core competencies include electronic hardware design and development, software design and development, firmware design and development, mechanical design and development, product prototype design and development, functional testing and validation, environment testing and verification and engineering services opportunities. Their design and development capabilities have allowed them to develop complete systems as well as sub -systems for various strategic defense and aerospace electronics solutions. These systems have found applications on various platforms and programmes such as the Tejas Light Combat Aircraft ("LCA"), the Light Utility Helicopter ("LUH"), BrahMos missile programme, precision approach radars and various communications intelligence ("COMINT") and electronic intelligence ("ELINT") systems.
The IPO proceeds shall be used towards the following purposes
Prepayment or repayment of all, or a portion of certain outstanding borrowings availed by the company (INR 0.61bn)
Funding working capital requirements (INR 0.95bn)
Upgrading and expanding their existing facilities at Chennai (INR 0.6bn )
General corporate purposes (Bal INR 0.24bn).
Indigenous integrated defence and aerospace provider benefiting from "Make in India" opportunity
The Indian defense industry is rapidly shifting towards a self-sustaining one with companies and DPSUs (Defence Public Sector Undertakings) moving towards specializing into defence primes, integrators and component suppliers. The Indian Space Industry is also following a similar trend. With DPSUs focusing on specialization and subcomponent manufacture being outsourced to the private players, there is immense scope for private players like Data Patterns to reap benefits. Data Pattern focuses on building complete systems from the building blocks and sub-systems already developed and hence provides a higher value addition. Using their experience of working with the DRDO and from development of the wind profile radar, they had successfully bid for and obtained an approximately INR380 crore contract from the MoD (Ministry of Defense) for 9 precision approach radars for the Navy and Air Force, which are currently in the delivery stage. They currently own a 5.75 acres of land in Chennai and have proposed 2.81 acres of land for expansion. Their systems and processes are subject to periodic audit by customers lading to high quality output and competitive edge