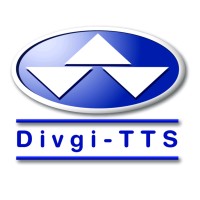 Incorporated in the year 1991, Global Surfaces Ltd. (GSL) is involved in the business of mining, producing, and exporting natural stones and engineered quartz. The company's product offering includes slabs and countertops that can be used for various purposes like flooring, indoor wall cladding, vanity tops, reception desk, table tops, staircases, and more. Presently, the company has two manufacturing units in Rajasthan, with Unit I exclusively dedicated to processing natural stones such as marble, granite, and quartzite and Unit II for manufacturing engineered quartz. The company is an export-driven business (derived ~99% of revenue through exports for FY20, FY21, and FY22) and sells products in countries like the United States of America, Canada, Australia, and the Middle East.
The objects of the net fresh issue is to raise funds for:
Prepayment, in full or part, of borrowings availed by the company's subsidiaries.
General corporate purposes.
Tapping onto new opportunities with the growing EV space and passenger UVs segment.
It is estimated that the market for EV transmission is expected to grow at a CAGR of 77-82% in the FY2022-27 period in both volume and value terms. To capitalize on this opportunity, the company intends to increase its market share in both the Indian and overseas markets by providing comprehensive transmission solutions and components to EV OEMs and acquiring new customers within this segment. Presently, the company has a contract for the supply of EV transmission systems for one of the leading providers of EVs in India. However, this has not materialized yet commercially. Another area of interest for the company is the UV segment in which its share in total PV production has risen to 35% from 20% earlier. Thus, with higher penetration of DCT in the compact UV and UV segments, the company stands to benefit as it is the only company to manufacture DCT systems in the Indian market.
Long-term relationships with key marquee customers across geographies and continued focus on cost optimization to drive the business forward.
The company has been able to formulate well-established relationships with several marquee clients such as BorgWarner, Tata Motors, and Mahindra & Mahindra for over two decades, providing them a significant competitive edge. This can be attributable to the company's consistent track record and its ability to manufacture and supply components as per the customer's varied requirements. Additionally, the company's strategy of having its manufacturing facilities near its key customers has reduced logistic concerns and enabled it to fulfill customer's demand schedule more efficiently. Moreover, the company's ability to manufacture automotive transmission products and critical precision products at a large scale enables them to offer its products at competitive prices to OEMs in India who are currently more reliant on imports, thereby reducing their costs as well.
Valuation and Outlook:
Divgi TorqTransfer Systems Ltd. is one of the leading companies supplying transfer case systems to OEMs and the largest supplier of transfer case systems to passenger vehicle manufacturers in India. Along with this, DTTSL is also a prominent manufacturer of steel synchronizers produced domestically. Overall, the company's strength lies in its in-house software development capabilities, providing them an edge over other competitive players in the field. Going forward, the company's approach to focus on its research& development (R&D) in response to serving emerging trends and improving its market share by catering to new customers bodes well with its growth strategy plan. On the upper end of the price band, the issue is valued at a P/E of 35.2x based on FY2022 earnings which is one of the lowest compared to the listed peer group. Also, the company maintained a healthy financial performance despite the overall slowdown in the global automotive sector in FY2020 and the impact of the COVID-19 pandemic. We, therefore, recommend a "SUBSCRIBE" rating for the long term.