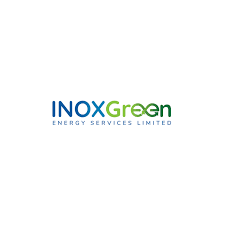 Incorporated in 2012, Inox Green Energy Services Ltd. (IGESL) is one of the major wind power operation and maintenance ("O&M") service providers within India. Inox Green enjoys synergistic benefits by being a subsidiary of Inox Wind Limited (IWL), which is primarily engaged in the business of manufacturing WTGs (Wind Turbine Generators) and providing turnkey solutions by supplying WTGs among other services. The company shares an exclusive agreement with IWL to provide O&M services for all WTGs sold by IWL through the entry of long-term O&M contracts between the WTG purchaser and IGESL for a period between five to twenty years. As of June 30, 2022, the company's O&M services portfolio consisted of an aggregate 2,792 MW of wind farm capacity and 1,396 WTGs across eight wind-resource-rich states in India with an average remaining project life of more than 20 years.
The IPO proceeds of the fresh issue will be used towards the following purposes:
Repayment and/ or pre-payment, in full or part, of certain borrowings availed by the Company including redemption of Non- Convertible Debentures in full.
General Corporate purposes.
Strong growth prospects of the wind energy sector
The government has set a target of generating 50% of its power through renewable energy by 2030. Thus, the growth of the wind energy sector is set to improve with capacity additions of 17-20 GW expected over the next five years. Also, with India being the third largest energy-consuming country in the world, the demand for O&M services is expected to be in the range of INR 170 to INR 210 billion by the fiscal year 2026 making Inox Green Energy Services Ltd a direct beneficiary of this move. Additionally, the company also plans to extend its portfolio by offering its services to WTGs that are not manufactured by IWL thus increasing their customer base.
Transforming to an asset-light model with minimum capital expenditure
The company aims to shift from its current business model in which it developed common infrastructure facilities such as pooling substations and transmission lines as that has led to significant capital expenditures. While this expenditure is expected to continue in the short term due to their ongoing prior commitments, in the future IGESL would reduce project bids and investments into the wind power assets that require such heavy capital expenditure. Moreover, there has been a gradual increase in large wind players such as IPPs bidding for wind projects and taking on the responsibility of developing the common infrastructure facilities thereby reducing the need for the company to compete in a similar space and incurring such costs. Thus, this reduction in expenses would lead to higher EBITDA and profit margins which they can utilize to fund future expansion plans and dividend payments.
The wind energy market picked up at a healthy pace with increasing capacity additions in fiscal 2020 after a low in 2019. This has also positively impacted the demand for O&M services which grew from INR 84 billion in 2016 to more than INR 130 billion in 2022. Moreover, with several government reforms in place for promoting renewable energy as a power source, this puts the company in a favorable position. The company enjoys financial backing from the Inox GFL group and for the future, it plans to strategically acquire O&M portfolios of other small-scale or third-party wind OEMs to further grow its capital base. However, the company's debt to equity ratio remains high which is a key concern for the business. On the upper end of the price band, the issue is valued at a EV/EBITDA of 28.6x based on the annualized FY22 earnings. As the company has been making losses in the past fiscals we are not comfortable with the current valuation which is being offered, thus we suggest investors to "AVOID" this issue.