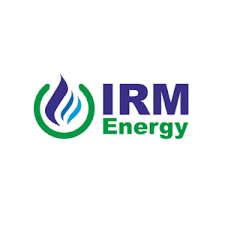 Incorporated in 2015, IRM Energy Ltd. is involved in the business of storage, supply, distribution, and sale of natural gas and working on laying, operating, maintaining, and expanding the city's gas distribution networks. Authorized through PNGRB (which allows exclusivity to operate in a particular geographical area (GA) for a limited period), the company develops its natural gas distribution projects catering to both CNG (Compressed Natural Gas – 50.73% revenue mix) and PNG (Piped Natural Gas – 49.27% revenue mix) customers. Presently, IRM's customer network comprises 66 CNG stations with its application in automobiles and PNG is directed to use by domestic households (serving 52,454 customers) along with commercial (269 customers) and industrial units (184 customers).  The company operates its business in Banaskantha (Gujarat), Diu & Gir Somnath (Union Territory of Daman and Diu/Gujarat) which are predominantly CNG-focused areas whereas Fatehgarh Sahib (Punjab) focuses on the supply of PNG. The company has further received authorization in Namakkal and Tiruchirappalli for creating the infrastructure of a 1,450-inch km gas pipeline (consisting of steel pipelines), 17,74,000 PNG domestic connections, and 290 CNG stations in Namakkal & Tiruchirappalli. For its gas procurement needs, the company sources its gas through RIL and GAIL for its mid to long-term gas sale and purchase agreements while it fulfils short-term requirements through its subscription to the Indian Gas Exchange (IGX).
The net proceeds from the fresh issue will be used towards the following purposes:
Funding capital expenditure requirements for the development of the City Gas Distribution network in the GAs of Namakkal and Tiruchirappalli (Tamil Nadu) in Fiscal 2024, Fiscal 2025 and Fiscal 2026.
Prepayment or repayment of all or a portion of certain outstanding borrowings availed by the company.
General corporate purposes.
Expanding presence in newer GAs and enjoying exclusivity rights in the existing ones
In the next three fiscals, the company envisions adding 24,000 PNG domestic connections, 62 PNG commercial connections, 10 PNG industrial connections, along 63 CNG retail outlets. To achieve this, the company has ventured to expedite the development of the CGD (City Gas Distribution) network in the newly awarded GA of Namakkal & Tiruchirappalli districts in Tamil Nadu which has a high urban population. Additionally, favourable regulation like the ban by the National Green Tribunal (NGT) on the usage of polluting fuels in Fatehgarh Sahib has resulted in overall volume growth from its industrial segment, with its industrial customers increasing to 170 in FY23 compared to 56 in FY21. Currently, the company enjoys network exclusivity rights of 25 years for infrastructure creation for all its GAs, including the laying down of pipelines and CNG distribution. This helps the business in creating entry barriers in its respective GAs and increases the requirement of large investments by its competitors to establish a natural gas distribution network post the expiry of its marketing exclusivity. Meanwhile, the company's marketing exclusivity is valid up to September 2028 for the Diu & Gir Somnath GA, and until March 2030 for Namakkal & Tiruchirappalli GA. For Banaskantha GA and Fatehgarh Sahib GA, the company's marketing exclusivity expired in June 2023 and September 2023, respectively.
Optimizing operations through a higher focus on technology
The company has prioritized the use of technology to improve its efficiency and cut down on its operational costs by implementing supervisory control and data acquisition ("SCADA") at all operational CNG stations and awarding technology study assignments to the Punjab State Council for Science and Technology for the faster adoption of PNG in steel re-rolling mills in Mandi Gobindgarh, Fatehgarh Sahib. Going ahead, the business aims to increase its efficiency further and imbibe technical expertise through its association with ShizGas which is an energy provider in Japan. The business is also evaluating opportunities with ShizGas for sourcing R-LNG from outside India at competitive prices and tapping into new growth opportunities in the natural gas market in India. Moreover, the business has also signed a MoU with Mindra EV Private Limited for setting up an EV charging infrastructure at its CNG stations for a period of five years with the intention of driving another source of revenue for the business.
It is expected that natural gas demand from the CGD sector in India is set to grow at a CAGR of around 19-20% between FY23 and FY30 to 117-120 MMSCMD, with healthy demand for both CNG and PNG. As discussed earlier, favourable government regulations have supported increased adoption of PNG wherein it is forecast that total household PNG connections are expected to grow from around 78.2 lakhs in FY21 to around 190-200 lakhs by FY26. Presently, the share of natural gas in India's primary energy mix has increased from 6.3% in 2020 to 6.5% which is still significantly lower than the global average share of 24%. This provides the company with an ample amount of room to expand further in the coming years. IRM Energy Ltd. also benefits from its strong parentage of Cadila Pharmaceuticals Ltd. (49.5% stake) which has aided the business in overcoming certain entry barriers such as the requirement of large investments in this sector. Coming to the financial performance, the business has recorded a healthy volume CAGR growth of 76.58% to 196 MMSCM in FY23 compared to 63 MMSCM in FY21 while its ROE and ROCE ratios stood at 18.2% and 14.2% in FY23, respectively. On the upper price band, the issue is valued at a P/E of 24.1x based on FY2023 earnings, which is fairly valued compared to the average industry P/E of 43.9x. We, therefore, recommend a "SUBSCRIBE" rating for the issue.