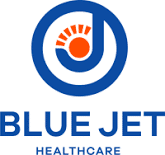 Blue Jet is a specialty pharmaceutical and healthcare ingredients and intermediates company, offering niche products targeted towards innovator pharmaceutical companies and multi-national generic pharmaceutical companies. The company has established a contract development and manufacturing organization (CDMO) business model with specialized chemistry capabilities in contrast media intermediates and high-intensity sweeteners on the back of strategic and early investments in R&D and manufacturing infrastructure. The company manufactures a range of products in-house, including the key starting intermediate and advanced intermediates, allowing it to control production processes for consistent quality and cost-effectiveness. The company has also built a long-term customer base with innovative and multi-national generic pharmaceutical companies, supported by committed multi-year contracts. Further, the company has collaboration, development, and manufacturing approaches critical to success and a key factor for growing CDMO business. Their operations are primarily organized into three product categories: (i) contrast media intermediates, (ii) high-intensity sweeteners, and (iii) pharma intermediates and active pharmaceutical ingredients (APIs). The company currently operates three manufacturing facilities, which are located in Shahad (Unit I), Ambernath (Unit II) and Mahad (Unit III) in the state of Maharashtra, India, with an annual installed capacity of 200.60 KL, 607.30 KL and 213.00 KL, respectively, as of June 30, 2023.
The net proceeds from the fresh issue will be used towards the following purposes:
Achieve the benefits of listing the Equity Shares on the Stock Exchanges;
Carry out the Offer For Sale of up to 24,285,160 equity shares by the Selling Shareholders;
General corporate purposes. 
Focused and one of the leading manufacturers of contrast media intermediates
Blue Jet Healthcare has over two decades of experience manufacturing contrast media intermediates in India. The company manufactures contrast media intermediates and supplies a critical starting intermediate and several advanced intermediates primarily to three of the largest contrast media manufacturers in the world, including GE Healthcare AS, Guerbet Group, and Bracco Imaging SpA, directly. Over the past three years, they have supplied over 75% of the value of exports of a selected contrast media intermediate from India. The global contrast media formulation market had a size of US$5.9 billion in moving annual turnover for June 2023. The market is expected to grow at a 6-8% CAGR between 2023 and 2025, primarily driven by higher volumes. Seven iodinated contrast media APIs contributed to ~99% of the iodinated contrast media market, and seven gadolinium-based contrast media APIs contributed to almost 99.5% to 100% of the gadolinium-based contrast media market in terms of MAT for June 2023. The company supplies the key starting intermediate as the building block and several functionally critical advanced intermediates for manufacturing seven of these iodinated contrast media. In 2020, another contrast media intermediate was developed and commercialized as the building block for all gadolinium-based contrast media, significantly increasing the total addressable market. The company is now moving up the value chain from the building blocks by developing advanced intermediates to cater to customers.
Long-standing relationships and multi-year contracts with multinational customers enable strong and consistent financial performance
As a CDMO, Blue Jet collaborates and not compete with customers. The company has been able to establish long-standing customer relationships in each of the product categories owing to its research and development capabilities, process optimization, technical know-how, knowledge of the regulatory environment, track record of timely fulfilment of customer orders and ability to ramp up manufacturing capacities in close coordination with key customers. Due to long-standing customer relationships, the company has garnered a significant share of the addressable market. The company entered into annual and multi-year supply contracts ranging from one to four years, thus providing strong revenue predictability and cash flow visibility. Over 70% of total sales from the last three financial years were backed by contracted sales volumes through annual and multi-year contracts. The company has been supplying contrast media intermediates as building blocks for manufacturing contrast media manufactured by the world's four largest contrast media manufacturers, including three of such manufacturers directly. In the high-intensity sweetener category, the ability to deliver quality products has enabled the company to establish long-term relationships with several key customers including Colgate-Palmolive (India) Limited, Unilever, Prinova US LLC, and MMAG Co. Ltd., which has provided a stable revenue stream. Blue Jet provides innovator pharmaceutical companies with pharma intermediates under a CDMO model for manufacturing NCEs in the pharma intermediate and API category. The company manufactures these pharma intermediates for Hovione Farmaciência, Olon SpA, Esperion Therapeutics Inc., and Bial–Portela & CA, SA.
Blue Jet Healthcare has established a contract development and manufacturing organization (CDMO) business model with specialized chemistry capabilities in contrast to media intermediates and high-intensity sweeteners. The CDMO model allows the company to benefit from the accessibility to innovations of new molecules and helps lessen research costs and concentrate on efficient product development on a large scale. It also offers an advantageous position to continue to provide such products after they go off-patent in concurrence with customers. Further, Blue Jet plans to expand production capacities in Unit III from 213 KL as of June 30, 2023 to 499 KL by FY2025. The company also acquired a greenfield manufacturing site (Unit IV) on a leasehold basis in Ambernath in 2021 to build several multi-purpose blocks dedicated to pharma intermediate and API business which allowed it to increase the manufacturing capacity and scale its business. Once the capacity expansion at Unit III is completed and Unit IV is operational, the total annual production capacity is expected to reach 1,513.6 KL by the end of FY25. Further, the company has a track record of sustained revenue and PAT growth, growing at a CAGR of 20.2% and 8.6% during the FY21-23 period, with strong RoE and ROCE of 26.6% and 31.9%, respectively, in FY23. Further, the growth in the CDMO model, robust financial performance and expanding production capacity are expected to drive the company's performance going ahead. On the upper price band, the issue is valued at a P/E of 37.5x based on FY2023 earnings which we feel is fairly valued. We, therefore, recommend an SUBSCRIBE rating for the issue.