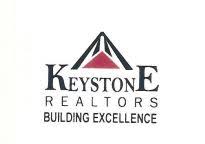 Keystone Realtors Ltd. was established in 1995 to develop itself as a trusted brand in delivering multiple high-end award-winning buildings, gated communities, and townships. The company has become one of the prominent real estate developers (in terms of absorption in the number of units) in the micro markets where they are present. It has a diversified suite of projects across a wide range of price points, and a presence in several micro markets. Keystone has its major focus on "Mumbai Metropolitan Region" (MMR) where it offers a comprehensive range of projects under the affordable, mid and mass, aspirational, premium, and super premium categories, all under the "Rustomjee" brand. The company command's a market share of 28% in Khar, 23% market in Juhu, 11% in Bandra East, 14% in Virar, 3% in Thane, and 5% in Bhandup in terms of absorption (in units) from 2017 to 2021 (Source: Anarock Report). As of June 30, 2022, Keystone has developed 20.22 million square feet of high-value and affordable residential buildings, premium gated estates, townships, corporate parks, retail spaces, schools, iconic landmarks, and various other real estate projects. The company's business model is entering into joint development agreements, redevelopment agreements with landowners or developers, or societies, and slum rehabilitation projects, which require lower upfront capital investment compared to the direct acquisition of land parcels. This approach allows the company to minimize the upfront capital expenditure compared to the direct acquisition of land parcels, which ensures that their capital allocation is balanced and calibrated, allowing them to generate revenue with lower initial investments
The IPO proceeds of the fresh issue will be used towards the following purposes:
Repayment/ prepayment, in full or part, of certain borrowings availed by our Company and/or certain of our Subsidiaries
Funding acquisition of future real estate projects and general corporate purposes.
Well-established customer-centric brand in the Mumbai Metropolitan Region
Keystone Realtors Ltd. is one of the prominent real estate developers (in terms of absorption in the number of units) in the micro markets that we are present in, namely Juhu, Bandra East, Khar, Bhandup, Virar, and Thane (Source: Anarock Report), and it has been able to garner premium pricing in the MMR micro-markets where most of their projects are located. As of June 30, 2022, they had 32 Completed Projects, 12 Ongoing Projects, and 21 Forthcoming Projects across the MMR, including a comprehensive range of projects under the affordable, mid and mass, aspirational, premium, and super premium categories, all under Rustomjee brand. The Company has undertaken several landmark projects in the MMR, which include Rustomjee Elements, a large gated community in Upper Juhu, Mumbai; Rustomjee Paramount, a signature complex in Khar, Mumbai; Rustomjee Seasons, 3.82 acres gated community in Bandra Annexe, Mumbai; Rustomjee Crown, a 5.75 acres land parcel for high-end development at Prabhadevi, South Mumbai, consisting of three high-rise towers.
Keystone has developed a strong brand that has encouraged stakeholders in the real estate development industry to prefer partnering with the company, in particular for re-development and stalled projects. The company's customer-centric approach has led to them providing offerings posthandover and post-development services such as providing furnishing, interior designing and execution services, addressing miscellaneous customer needs such as leasing out apartments and managing lease renewals and maintenance, as well as facility management services.
Asset-light and scalable model resulting in profitability and stable financial performance
The hospitals that the company has built are on a large-scale basis. Its flagship hospital in Gurugram has a built-up structure of more than 2 million. The company's hospitals are built to install additional beds without any significant investment. The hospital has an installed bed capacity of 473 beds as of June 30, 2022, with a further capacity to accommodate over 900 beds. The hospitals also have an international-grade infrastructure. Across all the hospitals 30% are dedicated to critical care and the chain has a total of 70 OPDs. The company is also focusing on diversification into new services like digital health. The company has scaled up its telemedicine and remote delivery of healthcare services.
Keystone Realtors Limited (Keystone), the brand known as Rustomjee, is a significant player in the real estate industry. They have experience in developing lifestyle projects, high-value standalone buildings, gated communities, fully integrated townships, re-developments, and stalled projects. As of
June 30, 2022, they had 1,542 channel partners who present the Rustomjee portfolio to their customers and drive customer traffic to our projects. In addition to its in-house competencies, the company also leverages the expertise of external specialists to match its wide range of product offerings. The residential real estate sector in India has witnessed several changes in market conditions because of demonetization, the NBFC liquidity crisis of 2018, and the implementation of RERA and GST in this
period. The overall effect is that the sector has moved towards more transparency and being more organized than in years earlier when these reforms were taking place. The company has been aggressively reducing debt and has successfully brought down its net debt-to-equity ratio from 7.7x in FY20 to 1.1x as of June 30, 2022. The company is expected to partially utilize the IPO fund to reduce the debt on the books further while balancing its new projects in the pipeline. However, a rise in interest rates, an economic slowdown in India due to macro factors such as Inflation, and too much dependency of the company on a particular region remains the risk concern. On the upper end of the price band, the issue is valued at a P/E of 38.8x based on FY22 earnings which we feel is fairly priced as it has RONW of 15% as on FY22 which is the highest amongst peers as per RHP and we, therefore, recommend to "SUBSCRIBE" to the IPO.