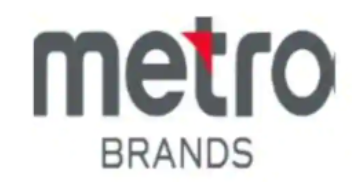 Metro Brands Ltd is one of the largest Indian footwear specialty retailers. They opened their first store under the "Metro" brand in Mumbai in 1955 and have since been retailing a wide range of branded products. As of September 30, 2021, Metro operated 598 Stores across 136 cities. They target the economy, mid and premium segments in the footwear market. The company owns the brands of Metro, Mochi, Walkway, Da Vinchi and J. Fontini, as well as certain third-party brands such as Crocs, Skechers, Clarks, Florsheim, and Fitflop which complements their inhouse brands. They also retail footcare and shoe-care products at their stores through their joint venture, M.V. Shoe Care Private Ltd making them a 'one-stop-shop' for all footwear and related accessories to their customers. The retail operations are carried through "company owned and company operated" (COCO) model, retailing through their own Multi Brand Outlets (MBOs) and Exclusive Brand Outlets (EBOs). They operate Metro, Mochi and Walkway branded MBOs and Crocs™ branded EBOs. They also operate as shop-in shops ("SIS") in major departmental stores across India. Currently, they are transitioning to omni-channel model through their websites, various online marketplaces, as well as, social media platforms (online channel make up about 12% of Sales as on 31st Sept 2021).They recorded the highest "realization per unit" of INR 1381/unit compared to the
leading players in India and highest net profit margins of 8.1% as of FY21 among the key players in India.
The IPO proceeds shall be used towards the following purposes
Expenditure for opening new stores of the company under the "Metro", "Mochi", "Walkaway" and "Crocs" brands (INR 2.25 Bn)
General corporate purposes (Bal INR 0.7 Bn)
Asset light business model with efficient operations leading to sustainable profitable growth
Metro Brands is among the few footwear retailers in India that outsources all their product manufacturing, resulting in an asset light model. This is supported by extensive (about 250 vendors) long standing third party vendor relationship, wherein they manage their inventory and supply chain. The company follows a "pull model" for product availability at their stores where product placement is led by a demand driven inventory replenishment method. This ensures optimum capital utilization and minimum stale stock, there by reducing discounting of products and improvement in gross margins. When compared with the peers (like Bata India, Relaxo Footwear) Metro has witnessed highest operating margins and net margins. In FY21, Metro had a gross margin of 54.9%, EBITDA margin of 21.3% and a profit after tax of INR 647 mn. They also have been declaring and paying out dividends consistently since FY 2000. In FY21, their dividend payout was 61.6%.