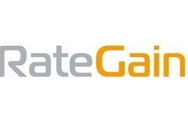 RateGain Travel Technologies Ltd. (RTTL) is among the leading distribution technology companies globally and is the largest Software as a Service ("SaaS") company in the hospitality and travel industry in India. The company offers travel and hospitality solutions across a wide spectrum of verticals including hotels, airlines, online travel agents ("OTAs"), meta-search companies, vacation rentals, package providers, car rentals, rail, etc. RTTL is one of the largest aggregators of data points in the world for the hospitality and travel industry. In a highly fragmented landscape of travel technology providers, they offer a platform that bridges the data gap across the hospitality and travel industry. Their solutions help hospitality and travel and companies find the right guest, decide the right price, distribute it to the preferred channel of the guest and once converted, helps them have an
exceptional experience. They deliver hospitality and travel technology solutions through their SaaS platform and their products are classified into "Data as a Service"(DaaS), "Distribution" and "MarTech" ie Marketing Technology.
The IPO aims to utilize the net proceed for the following objectives;
Repayment of indebtedness availed by RateGain UK, one of their subsidiaries from Silicon Valley bank (INR 853 mn)
Payment of deferred consideration for acquisition of DHISCO (INR 252 mn)
Strategic investments, acquisitions and inorganic growth (INR 800 mn)
Investment in technology innovation, Artificial Intelligence, and other organic growth initiatives (INR 500 mn)
Purchase of certain capital equipment for their Data Center (INR 408 mn)
General corporate purposes (Bal INR 937 mn).
Diverse and comprehensive portfolio for revenue maximisation, backed by marquee global customers with long term relationships
As of Sept 30,2021, their customer base of 1,462 customers included 8 Global Fortune 500 companies, comprising both travel suppliers and travel intermediaries. In the hotel segment, they work primarily with large and mid-size chains including the InterContinental Hotels Group, Kessler Collection, Lemon Tree Hotels Limited along with independent hotels. They serve customers in over 110 countries, as of Sept 30, 2021 including in other parts of Asia, Europe and the United States. Their long-standing relationships with customers is evidenced by the Gross Revenue Retention which was 94.20% and 92.92% in the five months ended Aug 31, 2020 and Aug 31, 2021. On the products side, they have introduced AirGain, CarGain and FerryGain, pricing intelligence products that are custom created for the airline, car rental and cruise and ferries industry, respectively, and complement their existing pricing insights and competitive intelligence products. RTTL's distribution platform is one of the largest processor of electronic hotel transactions, delivering advanced and affordable connectivity and distribution solutions to hotels worldwide (Source: Phocuswright Report). They are also a market leader in social media solutions and this is evident by the number of industry recognitions awarded to them on multiple occasions. These factors lead to diverse presence across globe and makes them stand out in all aspects.