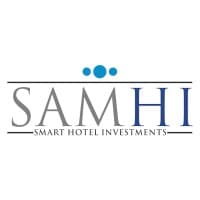 Incorporated in 2010, Samhi Hotels Ltd. is engaged in hotel ownership and asset management and enjoys having the third-largest inventory of operational keys (owned and leased) in India's key urban consumption centers. As of March 31, 2023, the business portfolio includes 3,839 keys across 25 operating hotels in 12 cities. Of these 25 operational hotels, 23 are managed by third-party operators – Marriott manages 11 hotels, Hyatt manages two, and IHG manages 10. Completing the ACIC acquisition will further enhance its portfolio to reach 4,801 keys across 31 operating hotels. The company has segmented its hotel portfolio into three distinct hotel segments based on brand classification – Upper Upscale and Upscale (47.35% revenue mix), Upper Mid-scale (32.18% revenue mix), and Mid-scale (18.96% revenue mix). Apart from this, the company has a growth pipeline to add two additional hotels by adding 617 keys in existing cities and two new cities- Kolkata, West Bengal, and Navi Mumbai, Maharashtra to its demographic reach.
The net proceeds from the fresh issue will be used towards the following purposes:
Repayment / prepayment / redemption, in full or in part, of certain borrowings availed of by the company and the subsidiaries including payment of the interest accrued thereon.
General corporate purposes.
Favourable industry tailwinds augur well for operational metrics .
The company has strategically selected its hotels in 12 cities in India, contributing to around 70% of air passenger traffic and approximately 90% of office space in India. This allows them to enjoy higher barriers to entry due to land acquisition complexities, extended development time frames, and fragmented ownership structures. In FY23, the company's average cost per key remained below the domestic industrial average in all three categories, i.e. Upper Upscale and Upscale (Rs. 11.96 million v/s industrial average of Rs. 12-18 million), Upper Mid-scale (Rs. 5.73 million v/s industrial average of Rs. 7-9 million) and Mid-scale (Rs. 2.36 million v/s industrial average of Rs. 5-7 million). The shift from a low base and high supply market during the FY2008-13 period to a large base with stable supply has allowed the business to command higher ARR (Average room rate) growth, leading to an improvement in its RevPAR as well. This can be evidenced by the company posting growth in its ARR for its Upper Upscale and Upscale, Upper Mid-scale and Mid-scale portfolios by 37.3%, 29.5%, and 19.7%, respectively, for the period between Q1FY23 and Q4FY23.
ACIC acquisition to drive synergetic benefits going ahead
As of March 31, 2023, the company entered into a purchase agreement with Asiya Capital to acquire nine SPVs incorporated in India comprising the ACIC portfolio, which included six operating hotels with 962 keys in the Upper Mid-Scale segment. Additionally, it had a parcel of land for developing a hotel under the Upper Mid-scale segment in Navi Mumbai, Maharashtra. Through this acquisition, the business aims to improve market presence in its existing network of cities like Hyderabad (Telangana), Pune (Maharashtra), Chennai (Tamil Nadu) and Ahmedabad (Gujarat) and create identity in new cities such as Jaipur (Rajasthan) and Mumbai (Maharashtra). Along with this, the business expanded its market share in its Marriott-branded Upper Mid-scale hotels in India to 43.5%, thus allowing it to enhance revenue management and cost efficiencies in this cluster, which will likely improve the margin profile.
The Indian travel and tourism industry is slated to grow at a healthy pace over the next few years, driven by the benefits of rapid urbanization, expansion of the office market, increasing domestic travel, and initiatives from the government. Additionally, the industry is in the supply growth stabilization phase, which is likely to benefit companies like Samhi Hotels through its inherently large scale of keys and ability to expand its inventory compared to other small players in the market. While the industry tailwinds paint a rosy picture for the business, the company-specific characteristics such as loss-making status and negative net worth for the past three fiscals – FY21, FY22, and FY23 paint an overall bleak picture for the business compared to improvement in metrics of its listed peers like Chalet Hotels and Indian Hotels over the fiscals. Moreover, with an asset-heavy model, the company has increased net borrowings to Rs. 26,144.10 million in FY23 from Rs. 22,540.95 million in FY21. We, therefore, recommend an "Avoid" rating for the issue.