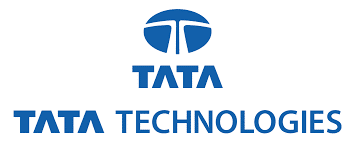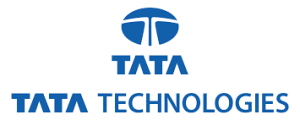 Tata Technologies Ltd. is a leading global engineering services company offering product development and digital solutions, including turnkey solutions, to global original equipment manufacturers ("OEMs") and their tier 1 suppliers. The company also leverages its deep domain expertise in the automotive industry to serve its clients in adjacent industries, such as aerospace and transportation and construction heavy machinery ("TCHM"). The company primarily provides outsourced engineering services and digital transformation services to global manufacturing clients which accounts for 80% of its revenue from operations for the fiscal year 2023. The company complements its primary services via products and education business. Through its Products business, the company resells third-party software applications, primarily product lifecycle management ("PLM") software, and solutions, and provides value-added services such as consulting, implementation, systems integration, and support. The company's education business provides "phygital" education solutions in manufacturing skills including upskilling and reskilling in relation to the latest engineering and manufacturing technologies to public sector institutions and private institutions and enterprises through curriculum development and competency center offerings through their proprietary iGetIT platform. Such complementary business comprises 20% of total revenue from operations for the fiscal year 2023. The company is a pure-play manufacturing focused Engineering R&D company, primarily focused on the automotive industry. The company's automotive revenue attributable to the services segment comprised 88.7% of the revenue attributable to the primary services segment for fiscal year 2023. The company endeavors to create value for its clients by helping them develop products that are safer, cleaner and improve the quality of life for its end-customers. The company leverages its deep manufacturing domain knowledge to deliver value-added services to its clients in support of their digital transformation initiatives including product development, manufacturing, and customer experience management. In a world that is becoming increasingly complex with shortening product innovation timelines and rapid technological changes, the company's globally distributed onshore-offshore service delivery capability and its diverse teams from different parts of the world having multiple skill sets, help the company to suitably address its client's requirements and solve complex engineering problems for its clients in a real-time environment.
The net proceeds from the fresh issue will be used towards the following purposes:
Achieve the benefits of listing the equity shares on the stock exchanges;
Carry out Offer for Sale of up to 95,708,984 equity shares by the selling shareholders.
Deep expertise in the automotive industry
The company's comprehensive portfolio of services for the automotive industry addresses the product development and enterprise optimization needs of traditional OEM's and new energy vehicle companies, together with their associated supply chains. The company's automotive ER&D services span the entire automotive value-chain and includes concept design and styling, tear down and benchmarking ("TDBM"), vehicle architecture, body engineering, chassis engineering, virtual validation, ePowertrain, electrical and electronics, connected, manufacturing engineering, test and validation and vehicle launch. In addition to the spectrum of discrete service offerings, the company also offers turnkey full vehicle development solutions for traditional internal combustion engine ("ICE") powered vehicles, plug-in hybrids ("PHEV") and battery electric vehicles ("BEV") which have been developed over a period of 10 years. In this area, the company's services extend from concept, detailed design and development, test and validation to the production launch of the vehicle. The company's automotive domain expertise and deep understanding of its client requirements underpin the approach the company takes in helping its clients leverage digital technologies to optimize the manner in which they conceive, develop, manufacture, sell, and service new products.
Well-recognized brand with experienced promoter and management team
The company benefits from the strong track record, reputation, and experience of its promoter, Tata Motors Ltd., which is part of the Tata Group. The Tata Group is one of the leading business conglomerates in India, with a heritage of over 100 years, comprising more than 28 equity-listed companies across multiple verticals such as technology, steel, and automotive. The company's promoter is one of the leading global automobile manufacturers in the world, providing integrated and smart e-mobility solutions to its customers in over 125 countries. With an employee base of over 81,800 as of March 31, 2023, the manufacturing facilities of the promoters of the company are located across India, the United Kingdom, and South Korea. Its promoter is the only OEM in India that offers an extensive range of mobility solutions, covering cars, utility vehicles, trucks, and buses. Its promoter has a strong global network of 90 subsidiaries, equity accounted associates, and joint ventures, including
JLR in the United Kingdom and Tata Daewoo in South Korea. Also, the company believes that they are well positioned to benefit from the Tata Group's business priorities to increase investment in EVs, aerospace, and defense. In addition to benefiting from the high standards of corporate governance and brand value associated with the Tata Group, the company also has the opportunity to leverage and benefit from the Tata Group's global network for exploring potential business opportunities and acquiring direct access to senior decision-makers at potential end clients.
The Global ER&D Services market refers to the sum of ER&D expenditure by global capability centers ("GCCs") and the ER&D expenditure outsourced to third-party engineering service providers ("ESPs").  The ER&D spend outsourced to ESPs stood at USD 105-110 billion (Rs. 8,620-9,031 billion) in 2022 out of which Indian Service providers accounted for almost 24%. The Indian ESP market is expected to grow at a CAGR of 14-17%, and accounted for nearly 25% of the overall global outsourced ER&D spend of Rs. 9,031 billion in 2022. With the growth of the ESP market and rise in demand for autonomous and connected technologies driven by regulatory pressures for safety and cost considerations, OEMs are likely to maintain their commitment to providing improved and safer experiences to their clients through the integration of connected and autonomous technologies. Furthermore, in response to the escalating need to meet carbon emission targets, electrification is anticipated to take center stage in the automotive industry. Global automakers are planning substantial investments, estimated at USD 1.2 trillion (Rs. 99 trillion) through 2030, to develop and produce EVs, marking a significant shift away from traditional combustion engines. A similar shift is seen in India as the Government of India intends to have EV sales penetration of 30% for private cars, 70% for commercial vehicles, 40% for buses, and 80% for two and three-wheelers by 2030 due to the immediate focus on decarbonizing the transport sector. In order to bridge this gap and with the advent of industry 4.0, there is an increasing need to equip engineers and technical staff with emerging skill sets. According to Zinnov, the company is currently the only player uniquely positioned to address the needs of educational upgradation in India with its global partner ecosystem and system integration capabilities. The company has a track record of sustained Revenue/EBITDA/PAT growth which grew at a CAGR of 85.4%/112.8%/160.9% during the FY21-23 period, respectively. On the upper price band, the issue is valued at a P/E of 32.51x based on FY23 earnings which we feel is fairly valued. We, therefore, recommend a "Subscribe" rating for the issue.