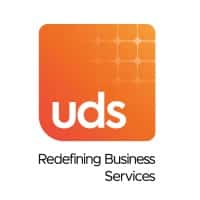 Updater Services Ltd. was founded by Raghunandana Tangirala, who has over 30 years of experience in the integrated business services industry. The company is India's leading, focused, integrated business services platform. It offers its customers integrated facilities management (IFM) and business support services (BSS) with a pan-India presence. Updater is India's second-largest player in the IFM market and has the most comprehensive service offering in the industry, making it a unique and differentiated player. In their BSS segment, the company offers Audit and Assurance services through its Subsidiary, Matrix. According to the F&S Report, Matrix is a leading Audit and Assurance company for dealer/distributor audits and retail audits, and its substantial branch reach and field associate reach have driven the company to reach the top spot in India, with a market share of 19.2% in FY23. They also offer employee background verification check services through Matrix, and in this segment, Matrix is the third largest company in India, with a share of 5.4% in FY23. In addition, it provides sales enablement services through its subsidiaries, Denave and Athena. As per the F&S Report, Denave is the most significant player in this segment, with a market share of 20.1% in India in FY23. In addition, they offer mailroom management services through its subsidiary, Avon, a market leader in India with a share of 11.1% in the mailroom management services market in FY23. The company's portfolio of services has also evolved over the years to cater to the needs of diverse customer segments across a range of sectors, including FMCG, manufacturing and engineering, banking, financial services and insurance (BFSI), healthcare, information technology/information technology-enabled services (IT / ITeS), automobiles, logistics and warehousing, airports, ports, infrastructure and retail, among others.
The net proceeds from the fresh issue will be used towards the following purposes:
Repayment and /or prepayment of certain borrowings availed by the Company;
Funding the company's working capital requirements;
Pursuing inorganic initiatives; and
General corporate purposes.
Longstanding relationship with customers across diverse sectors leading to recurring business
Updater primarily provides IFM and other services and BSS to customers across various industries and sectors. Within the IFM & other services segment, they offer services to industries including such as healthcare, manufacturing, automobile, BFSI and consumer products, with some of its marquee customers being TTK Healthcare Limited within healthcare, Saint-Gobain within manufacturing, Hyundai, Honda Motorcycle and Eicher Motors Limited within automobile, Shriram Transport, SBI Life Insurance and IIFL Finance within BFSI, and Sony within consumer products, among others. Within the BSS segment, they offer their services to industries including retail, IT / ITeS, consumer products, global technology, IT and electronics, airlines, and telecom and communications, with some of its marquee customers being More Retail Private Limited and ABFRL within retail, TCS and Mindtree within IT / ITeS, P&G and Hershey India Private Limited ("Hershey") within consumer products, Microsoft within global technology, Logitech (Electronics) India Private Limited within IT and electronics, SpiceJet Limited ("SpiceJet") and AIX Connect Private Limited ("AIX Connect") within airlines sector and Tata Communications within telecom and communications. Such a diverse base of customers has allowed the company to reduce its vulnerabilities to economic cycles and dependence on any particular set of customers.
Track record of successful acquisition and integration of high-margin business segments
The company has established a track record of successful inorganic growth through strategic acquisitions to supplement its business segments, diversify its revenue streams, and further integrate such acquired businesses to strengthen its services portfolio. Their acquisitions have added a new customer segment, service line, or geography. Their acquisition of Avon Solutions and Logistics Private Ltd. allowed them to provide mailroom management services, logistics consulting, asset movement and niche logistics services customised to the specific requirements of its customers. The company's acquisition of Matrix Business Services Private Limited added critical services for them, such as employee background verification check services and Audit and Assurance services to its portfolio. Through Washroom Hygiene Concept Private Ltd.'s acquisition, they provide feminine hygiene care solutions and products and services such as air fresheners, sanitisers and washroom solutions such as sanitiser dispensers and refills, surface sanitising system services, vending and utility machines, hand hygiene system and solutions, amongst others. Updater has historically introduced operating efficiencies and revenue growth and has increased the profitability of its acquired businesses, resulting in increased operating margins on a consolidated level.
The global Facility Management (FM) market is witnessing a significant transformation driven by technology innovation, new business models, emerging value propositions, competitive disruption, and new service offerings as value propositions shift to service outcomes, user experience, and business productivity. Outsourcing is evolving rapidly worldwide; in the past decade, the main objective of outsourcing was cost optimisation, but today, organisations want to outsource FM services to free up internal resources to deliver strategic value. The IFM market in India has been growing steadily over the last decade and is set to witness significant growth momentum over the next five years. The total IFM market in India in the Financial Year ended March 31, 2023, is valued at Rs. 100,386.7 crores and around 39.3% of this is outsourced to third-party companies. Between FY18 and FY23, the outsourced Indian IFM market grew at a CAGR of 9.5%. The demand for IFM services has increased as people's preferences for a safe, clean, and secure environment have grown. Over the years, Updater has become a pan-India player, with a widespread network consisting of 4,331 locations (excluding staffing locations) managed from 129 points of presence with 116 offices in India and 13 overseas offices as of June 30, 2023. The company's widespread network enables it to service many customers and render customised services across India, where they are required to provide services per the customer's specific needs through a combination of workforce, materials, supervision, technology and economic models. Their contracts with most of its customers are for at least one year, which subsequently gets renewed on an ongoing basis. As a result, their business is on an annuity-based model where a customer, once secured, generates revenue over a long period. If we attribute FY23 earnings to the post-IPO fully diluted paid-up equity capital of the company, the asking price is at a P/E of 44.8x, and we believe it to be priced aggressively. We, therefore, recommend an "Avoid" rating for the issue. However, we would reassess the company on improvement in financial metrics over a sustained period.