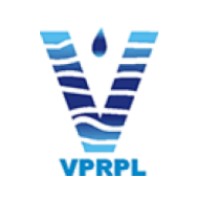 Vishnu Prakash R Punglia Ltd. is an ISO-certified integrated engineering, procurement, and construction ("EPC") company having a robust experience in the design and construction of various infrastructure projects for the central and state governments, autonomous bodies, and private bodies across nine states and one Union Territory in India. Its principal business operations are broadly divided into four categories, namely, Water Supply Projects (WSP), Railway Projects, Road Projects, and Irrigation Network Projects. Out of all the operations, the company has been a focused player in WSP which also accounts for a significant portion of its order book and revenue share. The company has its management team ranging from design and engineering, procurement, project management, and up to quality management which reduces its dependency on third parties for critical materials and services required for the projects. Due to such an extensive team, the company has always taken up projects independently and has never undertaken projects on a sub-contract basis. The company's employee resources and fleet of equipment together with its engineering capabilities have enabled the company to execute a range of projects on a turnkey basis.
The net proceeds from the fresh issue will be used towards the following purposes:
Funding capital expenditure requirements for purchase of equipment / machineries;
Funding working capital requirements of the company;
General corporate purposes.
A focused player in Water Supply Projects
The company is a focused player in the segment of Water Supply Projects (WSP) which is reflected in its order book. Over a period of 36 years, the company has gained experience in the execution of WSPs comprising construction and development of pipelines, water tanks, reservoirs, tunnels, overhead tanks, water treatment plants, and irrigation projects. While gaining experience, the company has also developed financial strength and managerial capabilities. The growth in the company's order book is reflected on account of its continued focus on WSPs, technical capabilities, timely completion, emphasis on high quality, financial strength, and prudent bids. Currently, the company has WSPs to be executed in the states of Rajasthan, Uttar Pradesh, Manipur, Uttarakhand, Gujarat, Assam, and Haryana.
Revenue visibility through robust order book across segments
The company operates in the EPC industry where the order book is considered an indicator of future performance since it represents a portion of anticipated future revenue. Along with its increasing order book, the company has focused on undertaking quality projects with potentially higher margins. This is reflected in the company's current status concerning its order book which represents Rs. 61,835.81 million worth of ongoing projects as on July 2023. Out of such ongoing projects, Rs 23,840.53 million worth of work has been executed, and the balance of Rs 37,995.28 million forms part of the company's current order book. Therefore, by expanding its order book and skill set across different business segments and geographical regions, the company can pursue a broader range of project tenders and maximize its business volume and profit margins. The company has been able to achieve and maintain such strong order book positions due to continued focus on its core areas and ability to successfully bid and win new projects across multiple segments. The execution of current order book and potential new business would provide the company with sustainable growth and ability to enhance shareholders' value in the future.
In recent times, India has been focusing on improving its infrastructure sector as it is a key driver for the Indian economy. There was a steep increase in the government capital outlay to Rs 10 lakh crore, (which forms 22.2% of total expenditure) for FY24 compared to the capital outlay of Rs 7.5 lakh crore (which formed 19% of total expenditure) in FY23, driven by roads, railways, and highway infrastructure. Such expansion is unsustainable without efficient planning and provision of utility services, especially clean and affordable water. Also, India being one of the most populous country in the world faces the challenge of serving its population with adequate water supply. Accordingly, water management emerges as a crucial area to be looked into and appropriately managed in upcoming years. Considering all the above factors, the company emerges as a formidable solution provider covering all the above areas of growth. The company is an EPC company that has its core focus on the WSP segment which forms a significant portion of its revenue. The company has WSP projects spanning multiple states in India with a concentrated focus on the state of Rajasthan. The company also undertakes railway projects, road projects, and irrigation network projects. The company procures the majority of its projects from the central and state governments and local bodies through the process of bidding. The company has so far undertaken projects on an independent basis, barring a few which were undertaken on a joint venture basis. The company has shown consistent growth by leveraging its experience, management team, and technical and financial capabilities. The company has a track record of sustained Revenue/EBITDA/PAT growth which grew at a CAGR of 55.1%/85.72%/118.23% during the FY21-23 period, respectively. On the upper price band, the issue is valued at a P/E of 9.5x based on FY2023 earnings which we feel is fairly valued. We, therefore, recommend a "Subscribe" rating for the issue.