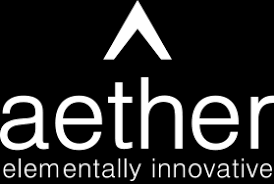 Incorporated in 2013, Aether Industries Limited is a manufacturer of speciality chemicals. The company is the sole manufacturer in India of chemicals such as 4-(2-Methoxyethyl) Phenol (4MEP), 3- Methoxy-2-Methylbenzoyl Chloride (MMBC), Thiophene-2-Ethanol (T2E), Ortho Tolyl Benzo Nitrile (OTBN), N-Octyl-D-Glucamine, Delta-Valerolactone and Bifenthrin Alcohol. Aether Industries has two manufacturing sites at Sachin in Surat, Gujarat. Manufacturing Facility 1 is a 3,500 square metre facility including R&D and Hydrogenation Facilities and Pilot Plant. Manufacturing Facility 2 encompasses roughly 10,500 square metres, with an installed capacity of 6,096 MT per year spread among three buildings and 16 production streams as of September 30, 2021. As of March 31, 2022, Aether Industries Limited's product portfolio comprised over 25 products which were sold to over 34 global companies in 18 countries and to over 154 domestic companies. The company is the largest manufacturer of 4MEP, T2E, NODG and HEEP products in the world by volume.
The company proposes to utilise the net proceeds from the fresh issue towards funding the following objects:
Funding capital expenditure requirements for the Proposed Greenfield Project
Prepayment or repayment of all or a portion of certain outstanding borrowings availed by the company
Funding working capital requirements of the company; and
General corporate purposes.
Focus on R&D to leverage core competencies of chemistry and technology
Due to its market leadership position in many speciality chemical product areas, Aether is wellpositioned to capitalize on these market opportunities. Their revenue for their key products has grown much faster than the industry highlights. They benefit from their established relationships with multinational, regional and local customers. In particular, they propose to introduce new products with varied applications across industries. They also intend to capitalize on the growing demand for their products by expanding their manufacturing capacities, strengthening their sales and distribution network in existing markets, and gaining access to newer markets. Apart from Organic growth, Aether is looking for strategic acquisition targets in the United States and the EU for R&D and manufacturing assets in line with their existing or desired competencies. They also look for opportunities to acquire businesses to add additional chemistry or technology competencies or to add business segments where they are currently not present. (for example, cytotoxic compounds, advanced silicone products, API and formulations). At the upper end of the price band, the issue is valued at a P/E of 72.3x based on FY22 annualized earnings, which we believe is aggressively priced. As we are witnessing the negative market sentiment towards the expensively valued stocks and due to limited financial track record, we suggest investors to "Avoid" this issue.