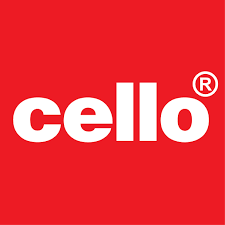 Incorporated in 2018, Cello World Ltd. is a prominent player in the consumer ware market in India with a presence in consumer houseware, writing instruments and stationery, moulded furniture and allied products and consumer glassware categories. The six decades of experience of the company's promoters (through their family) in the consumer products industry has enabled them to understand the preferences and needs of consumers in India, diversify the product portfolio and grow their multi-channel distribution network. This has enabled the company to curate an extensive product portfolio that caters to a diverse range of consumer requirements and offers a broad range of contemporary products across different ranges, types of material and price points. Cello owned/leased and operated 13 manufacturing facilities across five locations in India as of June 30, 2023, and is establishing a glassware manufacturing facility in Rajasthan. It has a robust pan-India distribution network supported by its 721-member sales team as of June 30, 2023. The company trades in houseware, insulated ware, electronic appliances and cleaning aids products. While most of the products it trades in are manufactured by its subsidiaries, others are manufactured by third parties.
The net proceeds from the fresh issue will be used towards the following purposes:
 The selling shareholders will receive the entire offer proceeds.
Well-established brand name and strong market position
Cello has a strong market position in consumer products, reflecting their vast experience, continuous product development and consumer understanding. To enhance brand awareness and strengthen brand recall for their brands and sub-brands, the company utilizes a diverse array of promotional and marketing efforts, including in-shop displays, merchandising, advertisements in print and social media, retail branding and product branding. This diversified offering is a buffer against seasonality in demand by catering to various seasons, age categories, and occasions like home, office, gym, and outdoor settings. By providing options suitable for different needs, Cello maintains a more consistent level of demand throughout the year, minimizing the impact of seasonal fluctuations. Additionally, the company's ability to address diverse consumer preferences using raw materials such as plastic, steel, glass, and more ensures a broad appeal. It enhances customer satisfaction, bolstering brand loyalty. The company has developed a strong brand identity through effective brand advertisements and marketing campaigns, including "Cello – Companion for Life", "Cello – Rishta Zindagi Bhar Ka", "Hot Chahive Toh Cello" and "Don't Just Write, Glide".
Diversified product portfolio across price points catering to diverse consumer requirements
Cello focuses on identifying the needs and preferences of its consumers through its network of distributors and innovating its products to cater to their differing requirements and preferences. The company's products are available across various price points and meet the quality standards expected by its consumers. As of June 30, 2023, the company offered 15,891 SKUs across its product categories. To cater to evolving consumer demands, they seek to constantly develop and launch a new range of products by leveraging their vast experience, market knowledge and innovation capabilities. The company has been innovating and introducing new range of products such as its recently launched writing instruments, cleaning aids, opalware, glassware and cookware range of products and appliances, along with moulded furniture and allied products, to increase its market share. Cello's diversified product portfolio has allowed it to build a resilient business model to grow its business despite adverse events. The company's focus on a diversified product portfolio, which caters to a wide range of consumer uses across different age groups, festive seasons and occasions, has allowed it to maintain stable growth in its revenue over the years by enabling it to withstand fluctuations in demand arising from the seasonality of demand for some of its products. The company's widespread presence and scale of operations allow it to increasingly focus on branding and promotional activities to enhance its visibility in the consumer products industry and promote its products.
The Indian retail market has historically been characterized as largely fragmented and unorganized. By FY27, the total retail and organized retail are expected to reach USD 1,418 billion and USD 325 billion, respectively, exhibiting a CAGR of around 11% and 24% for total and organized retail, respectively, during the FY22-27 period. The emerging economies like India have a growing middle class willing to explore modern retail and seek organized retail formats as they offer both awareness and access to global brands. Cello has a diverse range of products across different product categories, types of material and price points, enabling it to serve as a "one-stop-shop", with consumers across all income levels. Cello's extensive product range spans Drinkware, Insulatedware, Dinnerware, Serveware, and Glassware, and across categories like Cleaning supplies, Stationery, Small kitchen appliances, Moulded furniture, and Air coolers. Cello's utilization of various raw materials across its wide product range helps safeguard profit margins when facing fluctuations in raw material prices. By leveraging a mix of materials based on market dynamics, the company has adapted and prioritized those with more stable or favourable pricing, effectively managing costs and preserving margins. Moreover, Cello benefits from a distribution advantage due to its large off-take per retailer. Retailers, too, find it advantageous to stock Cello's products due to the comprehensive range, enabling them to fulfil diverse customer demands through a single brand. This results in higher sales volume per retailer. The company's revenue from operations grew at a CAGR of 30.8% during the FY21-23 period to reach Rs.17,966.95 million in FY23. Also, their profit grew at a CAGR of 31.2% during the FY21-23 period to reach Rs. 2,850.55 million in FY23. Cello World had the highest ROCE among its peers in FY23, at 44.5%. The issue is valued at a P/E of 44.4x on the upper price band based on FY23 earnings, which is fairly valued compared to the average industry P/E of 45.5x. We, therefore, recommend a "SUBSCRIBE" for the benefit of listing gains for the issue.