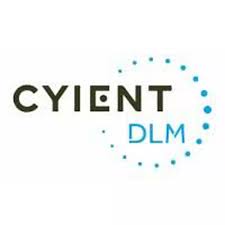 Cyient DLM Limited ("Cyient DLM") was incorporated on 30 June, 1993. Promoted by Cyient Limited, Cyient DLM is one of the leading integrated Electronic Manufacturing Services ("EMS") and solutions provider with strong capabilities across the value chain and the entire life cycle of a product. Cyient DLM is a qualified supplier to global OEMs in the Aerospace and Defence, Medical Technology, and Industrial sectors. 'Low volume, high mix' (LVHM) is a type of contract manufacturing setup that typically has a very high emphasis on quality and customization which changes according to the requirements of the customer. They have over 22 years of experience in developing high-mix, low-to medium volume highly complex systems. Their EMS is provided as Build to Print ("B2P") and Build to Specification ("B2S") services to their clients. The company's B2P solutions involve their client providing the design for the product for which they provide agile and flexible manufacturing services. Their B2S services involve utilizing their promoter's design capabilities to design the relevant product based on the specifications provided by the client and manufacturing the product. Their solutions primarily comprise: (i) printed circuit board ("PCB") assembly ("PCBA"), (ii) cable harnesses, and (iii) box builds which are used in safety-critical systems such as cockpits, inflight systems, landing systems, and medical diagnostic equipments. The company has three facilities spread across Mysuru, Hyderabad and Bengaluru, with a total manufacturing area of 229,061 sq. ft.
The net proceeds from the fresh issue will be used towards the following purposes:
Repayment/ prepayment, of certain of the borrowings
Funding incremental working capital requirements
Funding capital expenditure of the company
Achieving inorganic growth through acquisitions
General corporate purposes
High entry barriers for competitors due to technical expertise and long-standing relationship with customers
The company's clients are primarily engaged in industries such as aerospace and defense, medical technology, and industrials which are typically highly regulated industries. Their engagement with the client commences at the early stages of the product life cycle right from the design stage, which also leads to higher customer stickiness. The company's key capabilities are in the domain of highly complex, safety-critical electronic systems with a high criticality of failure, such as cockpit systems and flight control systems which differentiates them from other EMS companies. Since specialized sectors such as aerospace and defense, and medical are highly complex and expensive, there are obvious challenges and barriers that make it almost impossible for new players to enter this market. High capital requirements and strict regulations are the key barriers preventing companies from entering these sectors. Cyient DLM has an industry-leading order book amounting to Rs. 2,432.6 crores as of 31 March, 2023, and a pipeline of prospective projects. They have consciously focused on reducing the long tail of customers by focusing on growing their business and relationships with strategic and marquee customers. Their long-term contracts with clients have a term ranging between 3 years and more than 15 years. One such contract is their contract with Honeywell International Inc for avionics LRUs.
Diverse in-house manufacturing infrastructure, robust supply chain, and strong capabilities across the product value chain
Cyient DLM is a complete, end-to-end integrated EMS and solutions provider with robust capabilities providing both B2P and B2S services. As an integrated manufacturing partner providing 'design-led manufacturing' solutions to their customers, they provide design through the design team of their promoter and, manufacturing, testing, and certification support. The company's Mysuru and Hyderabad facilities are focused on electronics manufacturing processes including PCBA, cable harnesses, and box builds, which closely align with their core competence in electronics systems, integration, and manufacturing services, and are equipped with advanced equipment. Their Bengaluru facility is focused on producing high-precision, low-volume mechanical manufacturing products and is equipped with milling, drilling, turning, and grinding machines. Their supply chain process is electronically managed, monitored, and interconnected by way of a supply chain control tower and visualization tool. Currently, their dedicated supply chain and materials team consists of 73 members. As of 31 March, 2023, they have over 776 active vendors of raw materials, with over 63.3% of them from outside India.
The company enjoys several competitive advantages and capabilities, giving them a strong edge and also providing them with certain key factors which are difficult to replicate. Some of these factors include their sectoral expertise, the high complexity of products they manufacture and the solutions they provide, their ability to provide end-to-end solutions, and the trust of their customers they enjoy. Cyient DLM has carved itself a niche in the EMS and solution-providing sectors. With its strategies in motion, it is prepared to capitalize on the promising opportunities lined up due to sectoral tailwinds. Post-IPO, the reduction in debt will save financial cost and increase the company's earnings. We advise cash surplus investors to park funds for long-term rewards.
On the upper end of the price band, the issue will be valued at 34.2x FY23 EPS which we believe is fairly priced. We, thus, recommend a "SUBSCRIBE" rating for the issue.