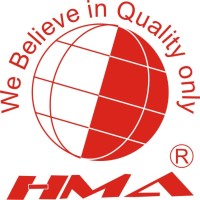 HMA Agro Industries Ltd. (HAIL) is a three-star export house recognized by the Government of India. It's a flagship company of the HMA Group which has been in the meat industry for over four decades. HAIL is currently among the largest exporters of frozen buffalo meat products from India and it accounts for more than 10% of India's total export of frozen buffalo meat. The company products are mainly packaged under the brand name Black Gold, Kamil & HMA and exported to over 40 countries across the globe. The company deals in buffalo meat and allied products. Unlike beef or pork, buffalo meat is free from religious constraints and has the added advantage of low fat and cholesterol. The company has four fully integrated packaged meat processing plants which are located at Aligarh, Mohali, Agra, and Parbhani, and is in the process of setting up a fifth fully integrated-owned meat product processing unit in Haryana. HAIL is also in advanced stages to acquire an additional plant at Unnao and expects to complete this acquisition by Q2FY24. These plants together would take total in-house meat product processing capacities to more than 4,00,000 mtpa spread over six different owned plants by FY24. Further, the procurement of raw material is done by the company and then this raw material is sent to various processing units to process the raw material into final products. It exports these branded finished products through its distribution channels and most of these processing units are owned by its subsidiaries and third parties own some.
The net proceeds from the fresh issue will be used towards the following purposes:
Funding working capital requirements of the company.
General Corporate Purpose.
Maintain long-standing customer base with well-established brands
HAIL's business model is more customer-centric and requires optimum utilization of existing facilities, assuring a quality supply of raw materials, and achieving consequent economies of scale. The company has long-standing relations with customers which are spread in various geographies across the globe. The company has over the last few years executed such relationships and hence developed new markets by exploring higher margin areas by maintaining consistent quality output and delivery timelines. Further, the company is in the top three meat exporters in India exporting to more than 40 countries under the brands Black Gold, Kamil & HMA. These products have been sold under these brand names for many years and due to continuity, they carry brand recall values at the end customer level. Ever since its inception, HAIL has been laying utmost importance on building a brand by focusing on the quality of products which has helped to get repetitive orders from customers and helps the company's business model to prove successful and scalable.
Well diversified market reach with focus on new geographies to accelerate growth going ahead
HAIL caters to both, the domestic as well as international markets. The products are exported to more than 40 countries. To take advantage of its robust export business and well-established distribution channels, the company has recently diversified its product portfolio by adding frozen fish products & basmati rice and plans to start poultry and other agri products as business verticals. In the last few years, the company has been strategically reducing focus on low-margin markets such as Vietnam, Myanmar, and Philippines, and gradually shifting towards higher-margin markets such as Egypt, Hong Kong, and Malaysia which will improve margins and provide growth visibility going ahead
HAIL is a three-star export house processing and exporting processed food products. Currently, the company is one of the top three market leaders in the export of packaged frozen buffalo meat products from India and recently begun a product diversification process into other food processing and exports of products such as frozen fish and basmati rice. Further, the company intends to keep adding new products and become one of the trusted and well-recognized names in the food export business from India. In the last few years, the company has been strategically reducing its focus on low-margin markets and gradually shifting towards higher-margin markets to improve margins and accelerate growth going ahead. The company has long-standing relations with customers which are spread in various geographies across the globe. However, it is to be noted that the company is heavily dependent on the export business for its business operations which contributed to around 90.2% of its revenue in FY22. The company grew its Rev/EBITDA/PAT at a CAGR of 14.0%/85.7%/60.1% during the FY20-22 period. On the upper end of the price band, the issue is valued at a P/E of 24.0x based on FY2022 earnings which we feel is richly valued. It is also interesting to note that Rs. 330 crores of the issue size is an OFS. In terms of listing gains, we recommend an "Avoid" rating for the issue . Following a moderation in valuation going forward, we will revisit the company to take a long term perspective on the business