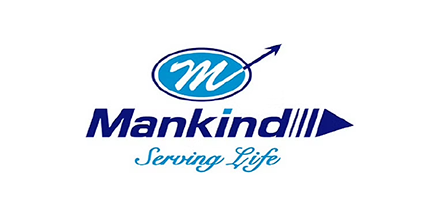 Established in 1998, Landmark Cars Limited is engaged in the automotive retail business in India, focusing on the premium and luxury automobile segment. The company has dealerships for Mercedes- Benz, Honda, Jeep, Volkswagen, and Renault along with the dealership of Ashok Leyland for selling commercial vehicles. The company operates in all the business verticals of the automotive retail value chain viz. sales of new vehicles, after-sales services and repairs which include the sale of spare parts, lubricants, accessories etc., and sales of pre-owned passenger vehicles and facilitation of the sales of third-party financial and insurance products. As on June 30, 2002, the company had a total of 112 outlets, comprising of 59 sales showrooms and 53 after-sales service and spares, spread across 32 cities in eight states and union territories including Maharashtra, Uttar Pradesh, Gujarat, Haryana, Madhya Pradesh, Punjab, West Bengal and the National Capital Territory of Delhi (NCR region). According to a CRISIL Report (September 2022), these states and union territories constituted approximately 51% of Indian vehicle demand in FY2022. For the three months ended June 30, 2022, the company's new vehicles sales stood at 5,398 units which comprised around 73.3% of total revenues, while it serviced 72,521 units which constituted around 20.6% of total revenues. The company is foraying into the EV sales space and has signed a letter of intent with BYD, a leading player in the global EV market, for dealerships in the NCR region and Mumbai. The company also has ownership in Chatpay Commerce Pvt. Ltd. (Pitstop) that provides training to technicians for multi-brand car service and repairs and Sheerdrive Pvt. Ltd. that focuses on digitalizing used car transactions at new car dealerships using its SaaS platform.
The objects of the net fresh issue is to raise funds for
Pre-payment, in full or part, of borrowings availed by the company's subsidiaries
General corporate purposes.
Market leadership in the Indian car dealership market along with longstanding relationships with OEMs offers significant competitive advantage
For FY2022, the company was the top dealer for Mercedes-Benz in terms of retail sales, and Jeep and Honda in terms of wholesale sales. The company contributed about 15.8% to the total Mercedes -Benz retail sales in India, having sold 1 out of every 6 vehicles of the brand in India. For CY2021, company was the top contributor to Volkswagen retail sales and was the third largest dealership in India for Renault in terms of wholesale sales contribution. The company also has longstanding relationships with its OEM partners, providing multiple competitive advantages over other players in similar category like ease in expanding to new cities, infrastructure and manpower sharing across brands, etc. The company also leverages its relationships with OEMs to expand across business verticals of the retail automotive business and to execute large-scale marketing campaigns. Additionally, the premium and luxury car market is expected to grow at a CAGR of 10-12% and 14-16%, respectively, over FY2022-27 period, benefitting the company as these segments are the company's key focus areas.
Robust after-sales business coupled with focused expansion plans likely to aid margins
The company has a growing presence in the after-sales market, having 53 service and repair outlets across geographies in India. The after-sales services and repairs segment provides a stable revenue pipeline to the company, forming approximately 19.7% of total revenues for FY2022, with an EBITDA margin of around 18.2%. For FY2022, the company serviced an average of 14 vehicles for each new vehicle sold, earning about Rs. 21,030 for every vehicle serviced. Furthermore, OEM's warranty and service programs bundled with vehicle sales create significant barriers of entry for new players, as warranty work is generally to be performed at authorized service centers. Additionally, the company also benefits from the sale of spare parts to local unorganised garages. The company further wants to expand and enhance its high-margin services and repairs business through capacity addition and technological advancements in the business vertical.
The Indian automobile industry is experiencing healthy growth due to a rise in income levels and favourable economic growth. The luxury and premium passenger vehicle market is gathering traction in recent times with an increased demand for pricier UVs, easier availability of credit and increased disposable incomes, providing Landmark Cars with a great potential to expand further. The company has a strong presence in states where demand for premium and luxury vehicles is strong compared to other market segments. However, any restrictions or adverse covenants imposed by OEMs along with the possibility of non-renewal of agreements by OEMs could adversely affect the company's business. On the upper end of the price band, the issue is valued at a P/E of 29x based on FY2022 earnings which we believe is richly valued. We, therefore, have a cautious view and recommend "AVOID" to the IPO.