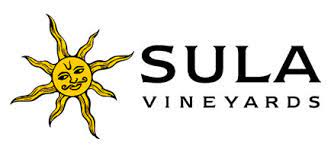 Incorporated in 2003, Sula Vineyards Ltd. is currently India's largest wine producer and seller. The company classifies its business under two major categories i.e. the wine business and the wine tourism business. In the domestic wine industry, Sula Vineyards has emerged as the market leader, with an overall market share of 52% in the grapes wine category in terms of both sales volume and value. Furthermore, Sula is recognized as a market leader in all four price segments of wine i.e. 'Elite' (Rs.950+), 'Premium' (Rs. 700-950), 'Economy' (Rs. 400- 700), and 'Popular'' (
The IPO proceeds of the issue will be used towards the following purposes:
To carry out the offer for sale.
To achieve the benefits of listing the equity shares on the stock exchanges
High barriers to entry provide cushion to the business both in terms of scale and profitability
Developing and setting up vineyards for wine-making requires high capital expenditure and a long lead time. To ensure value chain integration, wineries enter into long-term contracts with farmers, with a typical term of up to 12 years. As of June 30, 2022, Sula Vineyard had access to approximately 2,521 acres of vineyards, a significantly higher number compared to the second-largest wine company in the Indian market which has around 460 acres. Moreover, long-term supply arrangements
and technical support provided by the company coupled with their stellar reputation make them favourable for entering/renewing contracts. This makes it comparatively difficult for new entrants to venture into the Indian wine industry, as they lack that level of scale and backward integration.
Strong growth expectations in the industry to provide further tailwinds to the company's growth trajectory
The size of the Indian wine market is comparatively smaller compared to other developed and developing economies. In the overall Indian alcohol industry, wine contribution is merely 1% which creates immense opportunity for the growth of the business. In FY2022, the wine industry in India is estimated at 2.6 million cases which is further projected to grow to 3.9 million cases by FY2025, registering
a CAGR of around 14% in volume. Additionally, multiple demand factors like wider acceptance of wine as a social drink, the large share of young population, and increased perception of wine as a healthier alternative to spirits put Sula Vineyards in a favorable spotlight.
One of the fastest-growing alcoholic beverage companies in India, Sula Vineyards, grew at a CAGR of 13.3% in FY2011-22 period. The company has also been successful in consistently raising the prices of its wines by an annual average of 6% for the FY2019-22 period. Moreover, with Sula gaining a higher demand for its 'Elite' and 'Premium' categories, it puts the company in a sweet spot for margin expansion. Going forward, the company aims to focus on its brands more than the import and
distribution of third-party brands. To further increase its brand visibility, it continues to expand its wine tourism business. In FY2022 ,the company reported a healthy ROCE ratio of 20.86% and a low debt to equity ratio of 0.58. On the upper end of the price band, the issue is valued at a P/E of 52.6x based on FY2022 earnings which we feel is fairly priced . Hence, we recommend a "SUBSCRIBE" rating for the benefit of listing gains.