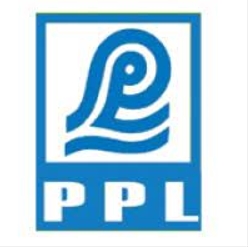 Incorporated in 1981, Paradeep Phosphates Limited (PPL) is a manufacturer of non-urea fertilizers in India. The company is engaged in manufacturing, trading, distribution and sales of a variety of complex fertilizers such as DAP, three grades of Nitrogen-Phosphorus-Potassium (namely NPK-10, NPK-12 and NP-20), Zypmite, Phospho-gypsum and Hydroflorosilicic Acid. Paradeep Phosphates Limited is the second largest private sector manufacturer of non-urea fertilizers and Di-Ammonium Phosphate (DAP) in terms of volume sales for the nine months ended December 31, 2021. The company's fertilisers are marketed under the brand names Jai Kisaan-Navratna and Navratna. The manufacturing facility of Paradeep Phosphates Limited is located in Paradeep, Odisha, and includes a DAP and NPK production facility, a Sulphuric acid production plant and a Phosphoric acid production plant. The company established an extensive sales and distribution network, with a strong presence in the eastern part of India.
The net proceeds of the Fresh Issue are proposed to be utilised in the following manner:
Part-financing the acquisition of the Goa Facility.
Repayment/prepayment of borrowings.
General corporate purposes
Well-positioned to capture favorable Indian fertilizer industry dynamics supported by conducive government regulations
PPL is one of the largest manufacturers of DAP/NPK fertilizers in India, with a total installed capacity of 1.5MMTPA post debottlenecking of two trains in FY21. The capacity will increase further to 1.7 MMTPA in FY2023 post debottlenecking of the remaining two lines. Post the acquisition of ZACL's assets the company will have around 2.5 MMTPA of annual manufacturing capacity of phosphatic fertilizers making it the third largest P&K manufacturer in the country. PPL is partially backward integrated into production of phosphoric acid by using rock phosphate and sulphuric acid which provides cost advantage to PPL as phosphoric acid produced is cheaper than imported phosphoric acid. PPL had commissioned a 1.32 MMTPA sulphuric acid plant in FY16 which has improved the company's cost structure due to lower cost of power (produced from steam generated from the sulphuric acid plant) sulphuric acid. Additionally, with the company in midst of installing an evaporator to increase the inhouse production of strong phosphoric acid and increase in the phosphoric acid production capacity to 1500 TPD, the extent of backward integration will further improve, leading to improvement in the contribution margins. At the upper end of the price band, the issue is valued at a P/E of 7x based on FY22 annualized earnings, which we believe is reasonably priced. Hence, we recommend a "SUBSCRIBE" rating on this issue for the long term.