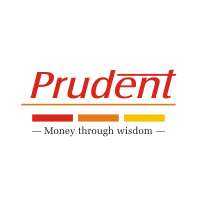 Incorporated in 2003. Prudent Corporate Advisory Services is one of India's leading independent and fastest growing financial services groups. The company provides retail wealth management services. The company offers Mutual Fund products, Life and General Insurance solutions, Stock Broking services, SIP with Insurance, Gold Accumulation Plan, Asset Allocation, and Trading platforms. The company also offers digital wealth management solution through platform like FundzBazar, PrudentConnect, Policyworld, Wisebasket and CreditBasket. They provide investment and financial services platforms for the distribution of financial products through online and offline channels. As of FY21, the company is amongst the top 10 mutual fund distributors in the terms of average assets under management (AAUM). As of December 31, 2021, PCAS issue wealth management services to 13,51,274 unique retail investors through 23,262 channel partners on the business-tobusiness-to-consumer (B2B2C) network, which is spread across 110 branches in 20 states of India. The company is also associated as a distributor with 42 AMCs.
The IPO aims to utilize the net proceed for the following objectives;
To carry out an offer for sale by selling shareholders
To achieve the benefits of listing the Equity Shares on the Stock Exchanges.
Growing independent financial products distribution platforms
The company offers a technology-enabled, comprehensive investment and financial services platform with end to end solutions critical for financial products distribution and presence across both
online and offline channels. They grew faster among national distributors (amongst the Top-10 mutual fund distributors) in terms of commission and AAUM with a CAGR of 34.4% and 32.5% respectively for the 5 year period ending Fiscal 2021. With the increasing financialization of investments
and a greater understanding of financial investments among Indians, there is significant potential to
launch newer products and enter into newer segments. In particular, certain asset classes are underpenetrated among their customer base and they will leverage their analytics capabilities to recommend customized products for their investor base. Apart from product distribution, they also wish to
strengthen their research and advisory offerings to their partners and retail customers. On the upper
end of the price band, the issue is valued at a PE of 33.9x based on FY22 annualized earnings,
which we believe is fairly priced. Hence, we recommend a "SUBSCRIBE" rating on this issue for the
long term.