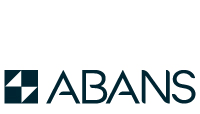 Abans Holding Ltd. was incorporated in September 2009 by first-generation entrepreneur Mr. Abhishek Bansal. Abans is a holding company that operates its businesses through 17 subsidiaries which consist of three direct subsidiaries and fourteen indirect/step-down subsidiaries. The company is a diversified global financial services provider, which has its base in India, providing various services such as NBFC, multi-asset global institutional trading in equities, commodities and foreign exchange, private client broking, asset management & investment advisory and wealth management to corporate, institutional and high net worth individual clients. It is worthwhile to note that the company has grown from being a commodity trading company in its inception into a diversified multi-asset and multi-national financial services company. The company's financial services business caters to mainly three verticals – finance business, agency business, and capital business. The finance business represents the lending business of the company where the source of revenue is the interest income and the total lending assets as of 31st August 2022 stood at around Rs. 174 crores. Abans' NBFC business is primarily focused on providing Indian Rupee-denominated secure and unsecured structured-term financing solutions to private traders and other small and medium businesses in the category of small and medium enterprises (SMEs). In its agency business, it acts as a financial intermediary wherein it earns stock broking income, consultancy and advisory income, wealth and asset management commissions, and commissions from transactional advisory services. The capital business vertical comprises mainly internal treasury operations including physical commodities trading along with exchange-based trading in foreign exchange, equities, and commodities, and also includes groups investments and dividend incomes. The company also operates in certain non-trading but related businesses that are starting points for a diversified financial business group. It involves the business of warehousing, agri-trading, and payment gateway services through its subsidiaries and contributes less than 2% of the company's total gross operating income.
The IPO proceeds of the issue will be used towards the following purposes:
Further Investment in NBFC Subsidiary (Abans Finance Pvt. Ltd.) for financing the augmentation of its capital base to meet future capital requirements.
General corporate purpose.
An integrated financial services platform allows a large product bandwidth to customers
Abans offers an integrated financial services platform, offering various financial services and products, including financing, institutional trading, private client brokerage, asset management, and investment advisory services. The company has a competitive edge as these services are provided not only in the Indian markets but across various markets and exchanges globally. The company has membership across major exchanges in India such as BSE, NSE, MSEI, NCDEX, ICEX, MCX, and IIEL. Apart from this, it also has membership across the globe for global commodity and forex exchanges which includes London Metal Exchange (LME), Dubai Gold & Commodities Exchange (DGCX), Dalian Commodity Exchange (DCE), and Shanghai International Energy Exchange (INE). The company's integrated service platform allows it to leverage relationships across lines of businesses and their industry/product knowledge by providing multi-channel delivery systems to its client base, thereby increasing its ability to cross-sell its services.
Global exposure in providing innovative financial products gives an edge to the company
The company is a global financial services provider offering opportunities in multi-asset global institutional trading in equities, commodities, and foreign exchange, private client broking, asset management, investment advisory services, and wealth management services to corporate, institutional, and high-net-worth individual clients. The company's international exposure helps its customers to diversify their portfolio, which in turn provides a balance between geographies. The company has adopted innovative technology due to which it offers its clients an advanced trading platform and FIX API connectivity that provides ultra-low latency. The unique selling point of the company is that it offers a Contract for Difference (CFD) product to its institutional and HNI clients with a risk appetite. CFDs are a leveraged derivate product wherein the difference in the value of an asset from the time of opening of such a contract to its closure is exchanged under a specific contract/agreement. In such transactions, though, the client is not the owner of the financial instrument traded, they stand to benefit from any market movements, which are in their favor, thus providing them with large risk-based investment leverage. Global access allows the company to deploy its treasury funds in the most viable transactions and thus providing them with leveraging opportunities across different locations.
India's diversified financial sector is undergoing rapid expansion, both in terms of strong growth of existing financial services firms and new entities entering the market. The Government of India has introduced several reforms to liberalize, regulate and enhance this industry. Thus, we find Abans being one of the beneficiaries due to such reforms. Moreover, despite the shocks in past such as the pandemic and current geopolitical situation, Abans Holding was able to grow at PAT levels in the last two years . The company's decadal experience in dealing with global equity, commodities, and forex markets has given it confidence in expanding into complementary businesses. However, any economic slowdown or recession that is highly unpredictable, may adversely affect business operations, and future financial performance. Moreover, the company operates in a highly competitive environment and a crowded space where there is little differentiation in terms of product offerings. On the upper end of the price band, the issue is valued at a P/E of around 20.1x on FY2022 earnings. We, therefore, have a cautious view and recommend an "AVOID" to the IPO.