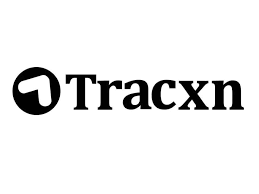 Tracxn Technologies Limited is a business and market intelligence data provider for private companies. The company's extensive global database, customized solutions, and features allow its customers to source and track companies across sectors and geographies to address their requirements. The business is one of the top five global players in terms of the number of companies listed that provide data on private market enterprises across industries and geographies. The company operates a Software as a Service ("SaaS")-a based platform called Tracxn, which, as of June 30, 2022, has scanned over 662 million web URLs, and profiled over 1.84 million entities over 2,003 Feeds. The company has an asset-light business model and the platform has 3,271 Users across 1,139 Customer Accounts in over 58 countries, as of June 30, 2022, which includes several Fortune 500 companies and/or their affiliates. The company offers its customers data of private companies for deal sourcing, identifying M&A targets, deal diligence, analysis, and tracking emerging themes across industries and markets, among other uses, through its subscription-based platform. The company particularly focuses on the global emerging technology sector, providing its user's detailed profiles of companies, including information on funding rounds and acquisition-related information, taxonomies and market maps, global competitor benchmarking, financial information, valuation and capitalization tables, employee count, investor profiles, competitor mapping, information on founders,
key team members, and board members, company and sector-specific reports, and news events.
The following uses will be made of the IPO proceeds:
To achieve the benefits of listing the equity shares on the Stock Exchanges and the sale of up to 38,672,208 Equity Shares by the selling shareholders
Growth of Private Equity Firms/Funds
There is a constant growth in the number of PE firms globally as more and more private companies and start-ups are incorporated. Private equity businesses' Asset Under Management (AUM) has significantly expanded. As a result, the private equity market has seen an infusion of new participants who wish to target high-growth private market companies. Globally, PE firms are renowned for their use of manual analytics approaches and numerous paper-based processes and procedures. PE firms are required to expand digitally by the changing environment and intense competition in the investment space. The company carters to such PE firms by providing market intelligence, deal sourcing, identifying M&A targets along with tracking emerging themes across industries and markets.
High Technology-based platform developed with continuous research
The company's platform i.e Tracxn is a highly advanced tech-based platform developed by its inhouse team. The platform, which uses both technology and human analysts, can process enormous amounts of data. For hosting on cloud infrastructure, the platform has been created and constructed primarily using cutting-edge technology. The platform already has profiled over 1.84 million entities and also adds approximately 1000+ entities on a daily basis. The platform's uptime percentage was 99.99% throughout Fiscal 2022 and 100% during the three months that concluded on June 30, 2022. Also for gathering private market data, the company has developed a data engine that scans 500+ million web domains in the back-end.
The general growth in the private markets and rising need for accurate data on private companies put Tracxn Technologies in a strong position to further expand its reach. The company has a strong customer base due to its global presence which includes Fortune 500 companies. The in-house developed platform is technologically advanced along with scalable and secure. The company's repeat customer rate currently stands at 74% of its customer base. The company has a cost advantage due to the majority of its operations being based in India. However, the company was loss-making in FY22 with a high risk from the fluctuations in foreign currencies and stiff competition on a global level. On the upper end of the price band, the issue is valued at a PE of 285x based on FY23 annualised earnings, which we believe is aggressively priced. As company is loss making, we are not comfortable with current valuation which is being offered, we suggest investors to "AVOID" this issue.